GDC ADOPTS SUSTAINABILITY PRINCIPLES ON WORLD GRAPHICS DAY 2009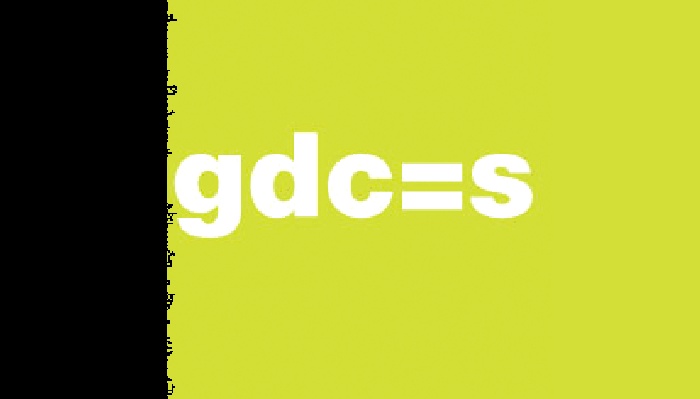 26.04.2009 News
Ottawa (Canada)
- On the occasion of World Graphics Day, Canada's design professionals have adopted a working definition of sustainable communication design and incorporated sustainability values and principles as key tenets of the Canadian graphic design practice.
Defining Sustainable Practice
Unanimously endorsed at the annual general meeting of the (GDC) held from 24-25 April 2009 in Winnipeg, the working definition states:
"Sustainable communication design is the application of sustainability principles to communication design practice. Practitioners consider the full life cycle of products and services, and commit to strategies, processes and materials that value environmental, cultural, social and economic responsibility."
The definition is supported by a statement of values and principles to guide the GDC and its members' actions:
1. Encourage the evolution of the GDC and the graphic design practice by:
acknowledging that we are part of an interdependent world;
accepting responsibility for the consequences our actions have on our natural environment;
developing and building sustainable strategies and practices;
participating with the international design community in developing global best practices working to create products and services that are re-usable and/or provide long term value;
and by purchasing recycled, local and non-toxic materials wherever possible.
2. Demonstrate our commitment to improve the natural environment by:
sharing these principles through our Icograda network;
collaborating with other design organisations worldwide to promote and develop best practices for sustainable communications design;
integrating environmental criteria into all design processes and organisational decision making;
employing accountable and transparent processes and procedures;
reviewing our environmental impacts regularly and continually working to reduce them;
adopting practices that use materials in continuous cycles;
seeking suppliers who use sustainable practices;
acting as community and industry advocates for environmentally responsible design practices;
and by developing and providing products and services that improve the quality of life of all beings and support the health and well-being of the planet.
3. Raise and foster awareness of sustainable communication design practice by:
promoting the intrinsic and greater value of sustainable communication design;
encouraging clients to integrate sustainable principles into their communication projects;
providing education and information resources to our members and the community at large to inform environmentally responsible design decisions;
and by championing sustainable communication solutions for our communities.
Valerie Elliott MGDC, Chair of the GDC's National Sustainability Committee said, "Our goal is not to develop a definition by consensus but rather to share dialogue and engage in the process of development in tandem with others around the world. To this end, over the past year, we have crafted this working definition as a starting point for initial discussions with worldwide graphic design organisations."
"Graphic designers view our practice as a problem-solving discipline. The GDC recognises that design is a key component in changing the future of the world's health." added Rod Roodenburg MGDC, GDC President. "We need to consider not only the work we produce for our clients but how we run our design practices. The definition, values and principles unanimously endorsed by our National Council provide the framework for the GDC to build solid policy, hold ourselves accountable as an organisation, and through the actions of our members, as a profession."
---
For more information, please contact:
GDC Secretariat
Arts Court, 2 Daly Avenue
Ottawa, Ontario
K1N 6E2 Canada
T: +1 613 567 5400
F: +1 613 564 4428
E:
info@gdc.net
W:
www.gdc.net
About the GDC
The Society of Graphic Designers of Canada (GDC) is a member-based organisation of design professionals, educators, administrators, students and associates in communications, marketing, media and design related fields. Since 1956, the GDC has been an advocate, voice and resource for Canada's graphic design profession. GDC is a Professional Member of Icograda.