GDC ELECTS 2006 > 2008 EXECUTIVE AT 50 ANNIVERSARY AGM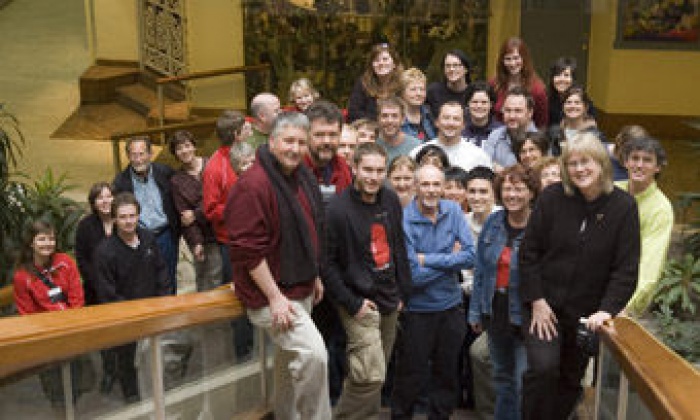 16.05.2006 News
Ottawa (Canada)
- The Society of Graphic Designers of Canada (GDC) is pleased to announce the 2006 - 2008 National Executive. Dean McNeill MGDC, President, Peggy Cady FGDC, Past President, Jennifer Luckay MGDC, Treasurer, Judy Snaydon MGDC, Vice-President Membership, May Chung MGDC, Vice-President Education, Michael Surtees MGDC, Vice President Communication, Jim Hudson MGDC, Corporate Secretary, Meenu Ahluwalia Brar Barrister & Solicitor, Legal Advisor and Melanie MacDonald, Administrative Director.
The National Executive was elected at the 2006 Annual General Meeting held at the Sutton Place Hotel, in Edmonton, Alberta from 4 > 6 May, 2006.
The meeting marked the 50 anniversary of the Society, which was founded in 1956, when a small group of designers and typographically inclined art directors got together at the Arts & Letters Club in Toronto. From 1956 through 1968, the association was knwon as the Society of Typographic Designers of Canada.
More than 40 representatives from across Canada attended the celebrations. For further information please contact:
www.gdc.net