ICoD co-opts new executive board member michelle renee (canada)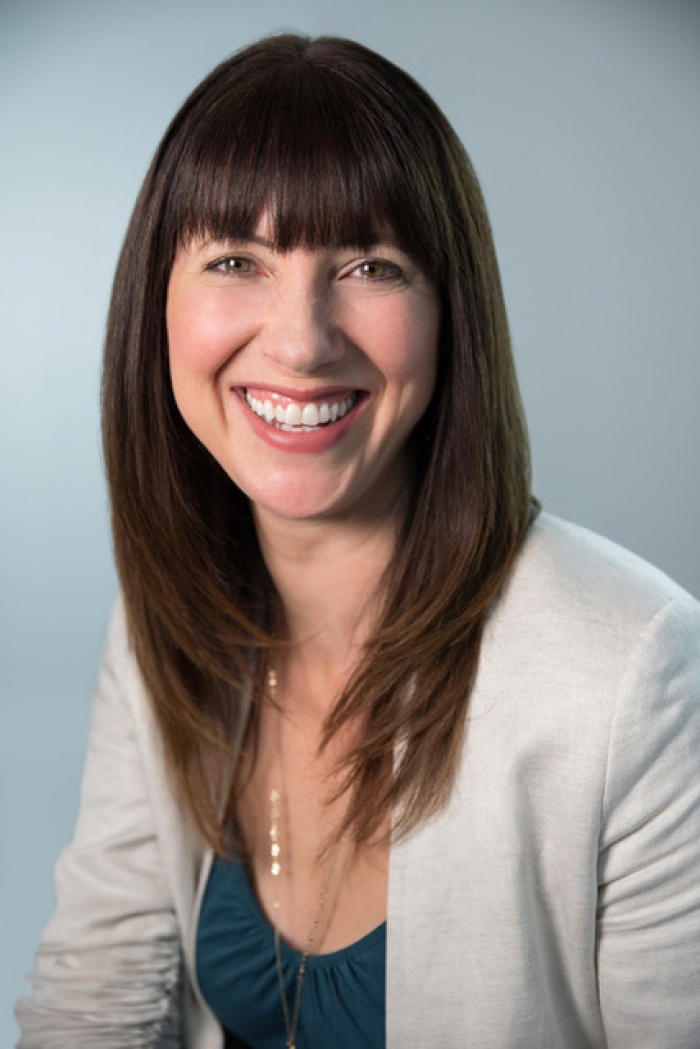 21.06.2021 ICoD news
"Design is (beautifully) everywhere. It's directs us through our cities and streets. It houses our families, dreams and careers. It tells us stories, it moves us to take action, it helps clarify ourselves to others. I am constantly amazed by its impact on every big and little thing around me, and this is why I became a designer."—Michelle Renee
Montréal (Canada) June 2021 — The ICoD Executive Board has co-opted a new Member, Michelle Renee. Vice President of Creative Strategy for the Canadian Public Relations firm NATIONAL in Vancouver, Michelle will assume the role of Board Member of the Council for the remainder of the term. She has been mandated to contribute her expertise in public relations and communications to the development of the Council's ongoing communications strategy.
In her professional capacity, Michelle Renee is a creative and strategic thinker who is passionate about creating engaging work through curiosity, communication and establishing strong relationships. With more than 20 years of experience as an art director and communications strategist in Vancouver, Michelle has helped develop creative campaigns across all sectors in both digital and print environments.
"As a fine artist, I have always been fraught with the need for solutions and end results, which pushed me to what I consider art with purpose – design. And for the past 20 years I have been fortunate to be a part of the cross-over between design and communications, as I've spent this time working in public relations. I have helped tell stories in a multitude of mediums, which is why I want to work with ICoD; there is a tremendous opportunity to share the story of this organisation and its important work with the worldwide design community."
Michelle is a graduate of the Sauder School of Business Ch'nook Aboriginal Business Education programme, as well as a graduate of Grant MacEwan University's Illustration and Visual Communications program. She is a proud member of the Tzeachten First Nation in Chilliwack, BC. In 2020, Michelle was awarded BC's Medal for Good Citizenship for her advocacy for the rights of transgender youth, and she is a regular public speaker on the importance of supporting trans kids. She is also a member of AVENIR GLOBAL's Diversity and Inclusion Council, and the City of Delta's Task Force on Diversity, Inclusion and Anti-Racism.
Whether she's leading strategic brainstorming sessions, overseeing the roll-out of communication campaigns across a variety of channels or managing day-to-day client relations, Michelle's unique insight into the needs of both clients and creatives allows her to work seamlessly an all sides of any project and ensures solutions that are both creative and effective.
WHAT IS CO-OPTION?
The Council's Bylaws allow for the co-option of Board Members to fill a vacancy in position or a vacancy of experience and skill. Whereas an elected member of the Board must be a representative of a Member organisation, the co-opted Board Member does not. These 'bonus' positions allow for the Board to seek out expertise that becomes necessary throughout the term.
In 2020, when the pandemic hit and a great deal of the Council's activities moved online, it became apparent that our Communications efforts would take on a more significant role in our capacity to connect to Members and the professional designer community. The effort to redo the ICoD website was undertaken in parallel with an audit to understand the Council's new communications needs. The recruitment of Michelle, whose expertise in Communications and Public Relations has been demonstrated in her work at one of Canada's leading PR firms, was the logical next step to this evolution.
We are thrilled to have Michelle contribute her unique skillset and enthusiasm for the Council's growth and development.