ICOGRADA DESIGN MEDIA NETWORK WELCOMES ARTLAB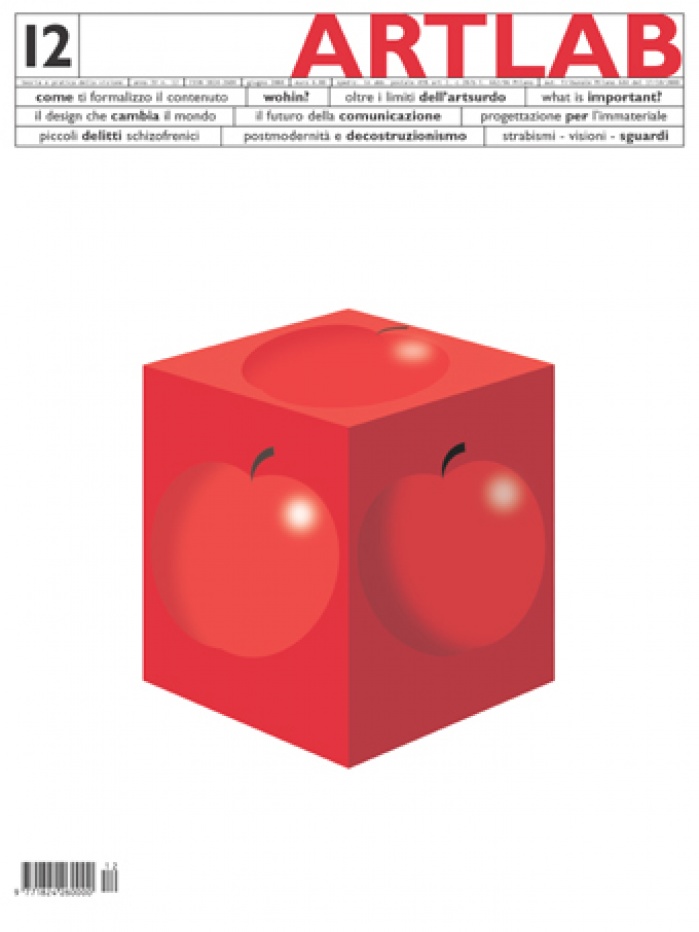 28.07.2004 News
Brussels (Belgium)
- The Italian design magazine, ARTLAB, has joined the Icograda Design Media Network (IDMN). The publication provides multi-disciplinary updates in the world of graphic design and imagery, offering quarterly issues with specific design themes. ARTLAB is published by Integrata - an established trade magazine producer - and is one of several European design publications that are part of the IDMN.
Every issue centers on a specific theme or graphic style that is the hinge-pin for articles in the areas of: design, top applications, contemporary art, photography, web design, illustration, fashion, music and video, environmental graphics, cinema, and other fields. Beyond the central theme, additional articles appear on type design, interior architecture, theatre and staging, and ethics - as well as on professional themes of general interest.
Integrata has produced conventional (hard copy), digital and online trade publications, with a team of experts since 1987. Integrata's core business is the publication of two quarterly trade magazines that target printing professionals and graphic designers: Offset Hi Tech and ARTLAB. These magazines (total circulation 20,000 copies) cover the entire sector, from the original creative input to the printed product. The publisher's aim is simple: create publishing products whose contents make a quality statement, while remaining attractive to an extensive audience of professional readers.
---
For further information please contact:
Dr. Roberto Castellotti
Integrata Editrice
Viale Abruzzi 92
Milano, MI I-20131
Italy
T: +39 (0)2 29402123
F: +39 (0)2 29531156
E:
redazione@artlab.it
W:
www.artlab.it
---
The Icograda Design Media Network (IDMN) brings the world's design media together in an online community - a single, convenient source at
www.media.icograda.net
. Formed by Icograda at the request of the international design media, the IDMN is dedicated to establishing and promoting standards and ethics in design journalism. It creates a forum for sharing ideas and information, fostering discourse among participants and with Icograda, and contributing to the furtherance of a meaningful body of knowledge regarding design and the role that design plays in modern society. Bona fide design media receive a free listing and a website link, provided as a service to the international design community. Design media publishers wishing to become IDMN Participants on a voluntary, no-fee, advertising-exchange basis may apply directly to Icograda - for an application/agreement contact the IDMN administrator at
admin@media.icograda.net
To see ARTLAB's IDMN profile, visit
www.media.icograda.net/web/idmn.shtml?m=artlab
To see other publications participating in the Icograda Design Media Network, visit the IDMN website at
www.media.icograda.net