ICOGRADA DESIGN WEEK IN INDIA: MASSIMO VIGNELLI TO DELIVER INAUGURAL KEYNOTE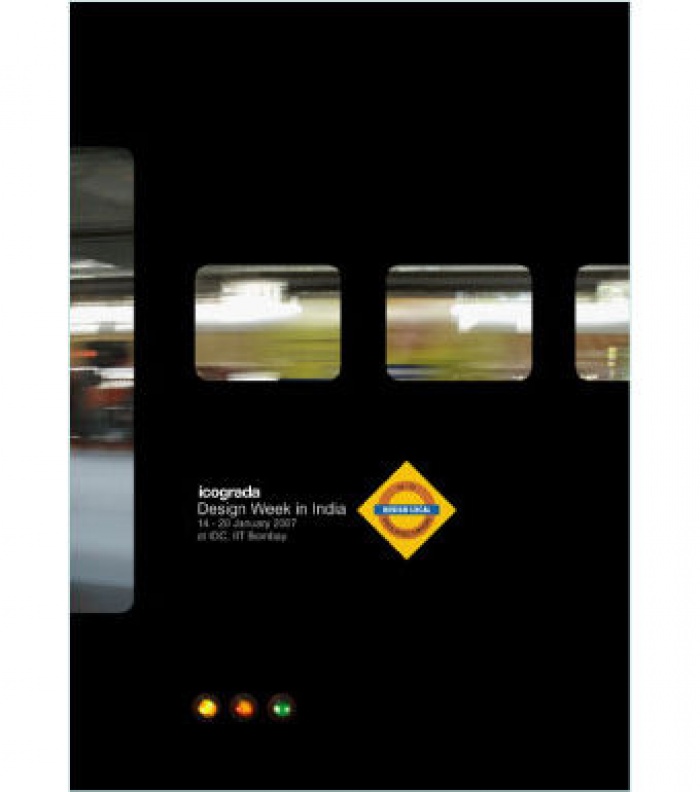 29.01.2007 News
Mumbai (India)
- Massimo Vignelli will deliver the inaugural keynote address at the international conference of the first
Icograda Design Week
of 2007. Organised by the Industrial Design Centre of IIT Bombay, the conference will take place from 8-9 February at IIT Bombay's Convocation Hall.
The international conference will explore how the theme 'Design Local' can become an enduring symbol and how design can reach out to people and their everyday lives. It asks the question, 'What is the role of design in a connected global world within the context of design that is local?'
Vignelli has created work in a wide variety of areas, including interior design, environmental design, package design, graphic design, furniture design, and product design. Clients at Vignelli Associates, which he cofounded with his wife, Lella Vignelli, have included high-profile companies such as IBM. The Vignellis have been widely recognized by the desigin community, including eight honorary doctorates, the US presidential award and an AIGA gold medal.
In addition to Vignelli, the conference lineup includes:
- Ajit Balakrishnan (India), Founder and CEO, Rediff.com
- Russell Kennedy (Australia), Icograda Past President, Monash University
- Mervyn Kurlansky (United Kingdom), Icograda Past President, Pentagram cofounder
- R K Joshi (India), National Centre for Software Technology
- Lise Vejse Klint (Denmark), Icograda Secretary General, INDEX
- Iko Avital (Israel), Avital Designers
- Naresh Gupta (India), Adobe
- April Grieman (United States), CEO Made in Space
- Jan Blom (Finland), Nokia Research Centre
- Halim Choueiry (Qatar), Icograda Vice President, VCUQ
- Ruth Klotzel (Brazil), Icograda Vice President, Estudio Infinito
- Jacques Lange (South Africa), Icograda President, Bluprint Design
- Lella Vignelli (US/Italy), Vignelli and Associates
- Don Ryun Chang (Korea), Icograda President Elect, Hongik University
- Omar Vulpinari (Italy), Icograda board member, Fabrica
- Piyush Pandey (India), CEO Ogilvy and Mather
"This conference truly reflects Icograda's mission of leading creatively," says Brenda Sanderson, Icograda's Managing Director. "Using design as a medium for progressive change is the common thread that links this international group of design leaders. We are grateful for the work of the team at IIT Bombay and all of our partners and sponsors who are making this event possible."
Icograda Design Week in India
has been designed to be lively, interactive and thought provoking and will provide great opportunities to converse with grandmasters of design and interact with thought leaders from around the globe. A highlight of the conference will be the inauguration of InDeAs, the India Design Association, which will promote and create awareness about design as a profession in the country.
To register for Icograda Design Week, visit:
http://designlocal.net
---
For further information please contact:
IDC, IIT Bombay
Powai, Mumbai
400076
India
T: 091 22 25767801/7802
F: 091 22 25767803
E: contact@designlocal.net

About IDC
IDC, IIT Bombay is a member of the Icograda Education Network.