ICOGRADA ENDORSES P&D DESIGN 2008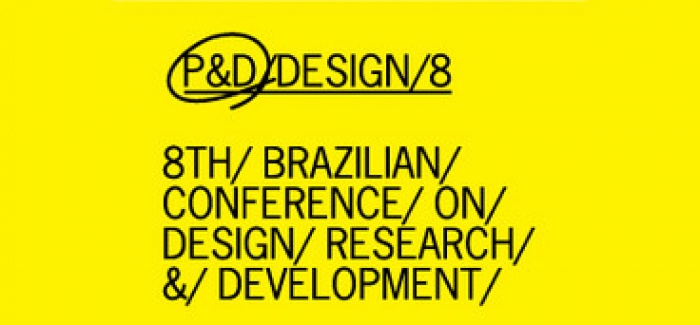 16.03.2008 News
S?o Paulo (Brazil)
- P&D Design - Brazilian Conference of Design Research and Development – is a biannual event that intends to promote the discussion about design research and education. This scientific event, currently the biggest design conference in Latin America, is an important forum for spreading and discussing prominent questions in this area, either resultant of applied or basic research.
The first edition of this conference was held in 1994, in S?o Paulo city, organized by UNIP (Paulista University), AEnD-BR (the Brazilian Association for Design Education) and the journal Estudos em Design (Design Studies). This first edition had the participation of 24 institutions of design education and research, represented by researchers from eight Brazilian states and international guests.
The next editions happened in 1996 (Belo Horizonte / UEMG - Minas Gerais State University), 1998 (Rio de Janeiro / PUC-Rio - Pontifical Catholic University of Rio de Janeiro), 2000 (Novo Hamburgo / Feevale), 2002 (Brasilia / UnB - Brasilia Federal University), 2004 (S?o Paulo / FAAP - Armando Alvares Penteado Foundation) and 2006 (Curitiba / UNICENP - Positivo University Center). In all editions, the event invited distinguished international researchers and designers as keynote speakers, such as Victor Margolin, Charles Owen, Penny Sparke, Silvia Pizzocaro, Tony Fry, Bernard Darras, and Carlo Vezzoli. The last P&D Design received up to 850 participants, coming from19 Brazilian states and abroad.
P&D Design 2008, which is the 8th edition of this conference, will be held at Senac University Center, an institution that offers various degrees in design studies, including a Bachelor Degree in Design with emphasis on industrial design, visual communication or digital interfaces, and a Master Degree in Design with emphasis on communication and cognition.
---
For more information, please contact:
Programa de Pós-gradua??o em Design
Centro Universit?rio Senac
Campus Santo Amaro
Av. Eng. Eusébio Stevaux 823, sala 156d
04696-000
S?o Paulo - SP
Brazil
T: + 55 11 5682 7528 (Tina Osakabe)
T: + 55 11 5682 7520 (Lucas Nascimento)
F: + 55 11 5682 7610
E:
ped2008@sp.senac.br
W:
www.sp.senac.br/ped2008