ICOGRADA ENDORSES SEGD DESIGN AWARDS 2009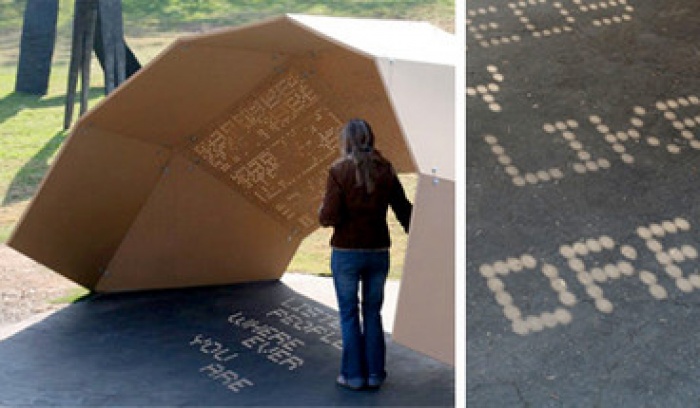 25.01.2009 News
Washington, DC (United States)
- Icograda has endorsed , recognising the best in environmental graphic design. The call for submissions will be open until 30 January 2009, with late entries accepted until 13 February.
This year, environmental graphic designers, industrial designers, graphic artists, architects, landscape architects, exhibit designers, interior designers, fabricators, clients and students are invited to submit designs completed between 1 January 2006 - 31 December 2008.
Eligible projects should demonstrate the use of graphic design elements in built environments, such as:
Dynamic Environments
Office/Workplace
Leisure/Entertainment
Educational/Institutional
Transportation
Retail/Commercial
Residential
Urban/Cityscape
Exhibition Design/Museum
Trade Shows/Events/Temporary
Master Plans/Planning/Research
Miscellaneous
Student Projects
Design Award winners are honoured at the SEGD Conference + Expo each spring and featured in segdDESIGN magazine.
Past jurors of the event include David Vanden-Eynden, Sandro Franchini, Kelly Kolar, Tali Krakowsky, Merritt Price, Ronald Shakespear, Robert Whitlock, Hal Kantner, Alexandra Wood, David Gibson, Ellen Lupton, Lucille Tenazas, Paul Prejza, Lella Vignelli, Richard Foy, Garry Emery, Virginia Gehshan, Lance Wyman, Michael Bierut, Susan Szenasy, Jean-Pierre Lacroix and Paula Rees.
For more details on the competition, visit the
endorsed event listing
.
---
For more information, please contact:
Jennette Keiser
T: +1 202 638 5555
E:
jennette@segd.org
W:
www.segd.org