Icograda endorses the 2012 DesignThinkers conference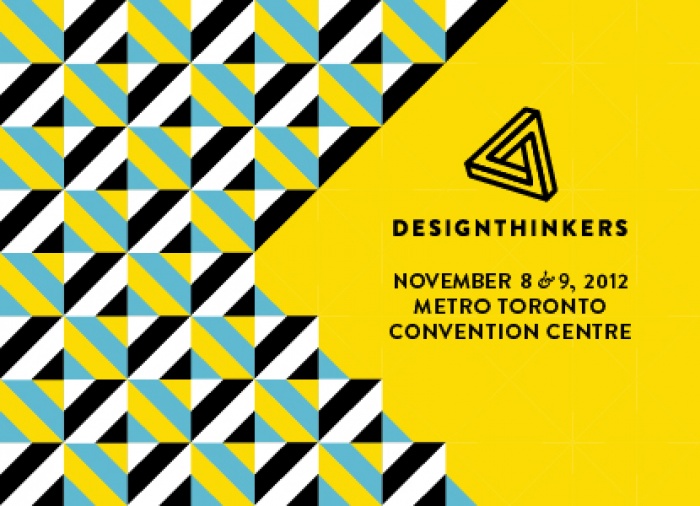 12.06.2012 News
Montréal (Canada) - Icograda has endorsed the 2012 DesignThinkers conference to be held in Toronto (Canada) 8-9 November 2012. Design Thinkers is the annual conference of the Association of Registered Graphic Designers of Ontario.
Attracting over 1300 participants and a full line-up of fascinating speakers (and additional programming) DesignThinkers is Canada's largest, most important graphic design event. It is an occasion to listen, learn and interact with peers from across the country. The main conference will be held at the Metro Toronto Convention Centre.
Speakers
Glenn Arnowitz, Director of Global Creative Services, Pfizer
David Butler, VP, Innovation at the Coca-Cola Company
Susan Bradley, title designer and art+motion graphics director in feature film
Tom Eslinger, Saatchi & Saatchi NYC – Executive Creative Director – Innovation and Integrated Production; Worldwide Creative Innovation Director
Francesco Franchi, Art Director for IL – Intelligence in lifestyle
Julia Hoffmann, Creative Director of Advertising and Graphic Design at The Museum of Modern Art
Randy J. Hunt, Creative Director at Etsy
Neil Kellerhouse, Principal of Kellerhouse, Inc.
Mike Kruzeniski, Principal Design Lead in the Windows Phone design studio for Microsoft
Jake and Pum Lefebure, Co-founders of Design Army
Jonah Lehrer, author of New York Times best-seller Imagine: How Creativity Works; contributing editor at Wired
Harry Pearce, Partner in Pentagram's UK office
Andy Pratt, Creative Director at Funny Garbage
Gabor Schreier, Creative Director at Saffron Brand Consultants
Chris Simmons, Principal of MINE™
Steve Slaunwhite specializes in helping business owners get more clients
Kris Sowersby, Principal of Klim Type Foundry
Lisa Strausfeld, Global Head of Data Visualization, Bloomberg
Sophie Thomas, Founding Director of thomas.matthews
To learn more about the event, please consult the event endorsement page.
---
For more information, please contact:
Michelle Pereira
Communications Coordinator

Association of Registered Graphic Designers of Ontario (RGD Ontario)
96 Spadina Avenue, Suite 210
Toronto ON M5V 2J6 Canada
T: +1 416 367 8819 x 26
F: +1 416 367 9150
About RGD Ontario
was created by an Act (Bill Pr56) of the Ontario Legislature in
1996 to grant graphic designers who qualify the right to use the designation
Registered Graphic Designer (R.G.D.). RGD Ontario is the only graphic design
association in North America to have this kind of legislation. RGD Ontario is a Professional Member of Icograda.