IDA EXECUTIVE COMMITTEE CONCLUDES MEETINGS IN DOHA, QATAR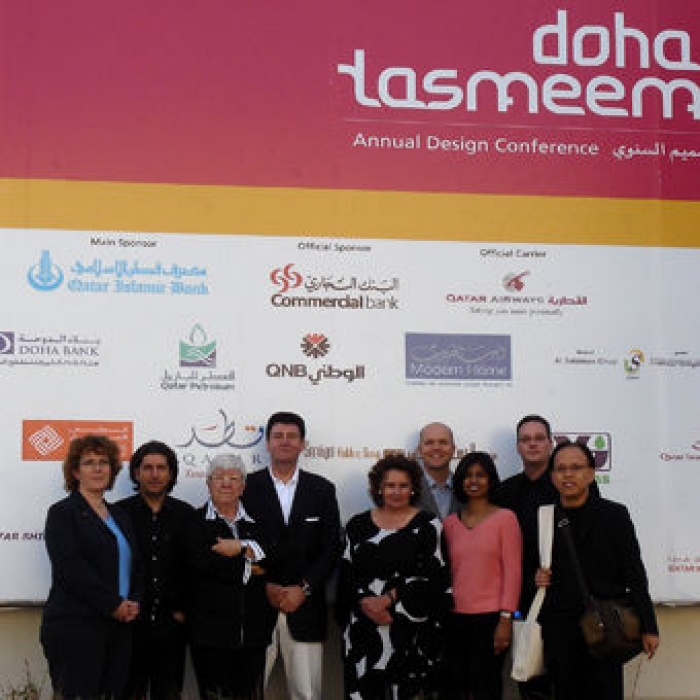 28.02.2006 News
Doha (Qatar)
- The International Design Alliance (IDA) Executive Committee held its first meeting of the 2006/2007 term in Doha (Qatar). The meetings were organised in parallel with Tasmeem Doha, the international design conference hosted by the VCU School of the Arts in Qatar from 20-23 February 2006.
On the agenda of the meetings were project updates for the IDA World Design Capital pilot project, the IDA World Design Report pilot project and the IDA Global Summit.
The IDA World Design Capital pilot project is being led by Icsid on behalf of the IDA. The city of Torino (Italy) will be the first World Design Capital in 2008. As Torino 2008 approaches, the next steps will be the organisation and investment in design-related events for a period of one year, with a focus on industrial and graphic design. A call for entries for the 2010 designation will be launched later this year.
The IDA World Design Report, led by Icograda, will map the design sector in at least 12 countries (or economic development communities) as a pilot project to determine the contribution of the design economy and the level of strategic engagement of design as a developmental imperative at the governmental level. An open Call for Expressions of Interest was reveiwed and approved by the committee and will be circulated alter this month.
The IDA Global Summit will be organised in Montreal (Canada) in May 2007. It will be a gathering of thought leaders around the social challenges of globalisation and the role of design in crafting solutions.
In addition to the formal agenda, committee members had the opportunity to network with conference delegates, meet with government stakeholders to discuss the value of design to the region's rapidly developing economy, participate in the formative meeting of the Middle East Art and Design Association and discuss the IDA's mission and projects at a press conference.
The next meeting of the IDA Executive Committee will take place in Pretoria (South Africa) in September 2006.
---

For further information please contact:
Brenda Sanderson,
Icograda Director and IDA Secretariat lead 2006
bsanderson@icograda.org

About the IDA
In a major step for the global design community, Icsid and Icograda have committed themselves to forming the collective voice for all disciplines of design through the creation of IDA. The IDA will be positioned as the design advocate working with international organisations, governments and industry.