II Ibero American Design Biennial opens 22 November in Madrid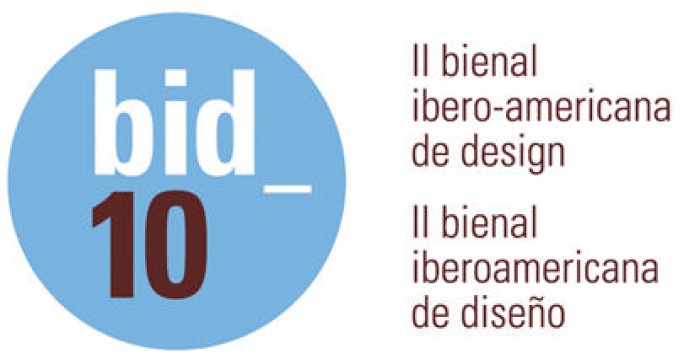 14.11.2010 News
Madrid (Spain)
- 'Design for development' and 'Design for all' are concepts that underlie the works of the second edition of the Ibero American Design Biennial. With more than 400 designers from Latin America, Portugal and Spain included in this major exhibition, the biennial has experienced a considerable increase in the number of participants from the last event.
The work will be on display at the Central de Dise?o de Matadero Madrid until February 2011. Of the selected pieces, from all the categories (graphic, product and industrial, fashion, textile and accessories, space and interiors and digital design), 90 pieces were recognised by an
international jury
as the best of this 2010 edition. The works were preselected by the BID Advisory Committee and the jury including Antonio Toca, Adelia Borges, Carmelo Di Bartolo, Lili D?az, Fernando Gutiérrez, and Julius Wiedemann.
Most of the selected projects for BID 10 propose the reuse of materials, recovery of traditional and handmade working methods, eco-design, and strategies that support social impact, without leaving behind modernity and the projection for the future.
A highlight has been given to works that helps promote the concept of "Design for all" - pieces created taking into account a specific model of society that is based upon inclusion in all of its diversity, bringing about ways to work and communicate that contemplates the requirements of services or products for all its possible users.
Through the inaugural week, from the 22-26 November 2010, there will be conferences, debates and master classes that promote dialogue and exchange between professionals, students, companies and anyone interested in getting to know what the Ibero American creators propose in a discipline that today, more than ever, it is a vector that dynamises culture and economy. The
II Meeting of Design Educators
and the
I Meeting of Design Publications
will take place. "R?fagas BID10" includes work and presentations from more than 80 Iberoamerican designers - Portuguese and Spanish ones - who will attend the inaugural week.
Visit the
gallery of work
from the 2008 biennial.
---
For more information, please contact:
Valentina Volpato Press and Communication
E:
rrpp@dimad.org
Sofia Leiria de Lima, Ricardo Omar Berr?os, Aitziber Ba?os
Press and Communication Assistants BID10
E:
prensa@bid-dimad.org
Central de Dise?o/DIMAD
Matadero Madrid
Paseo de la Chopera, 14
28045 Madrid
T: + 34 91 474 67 80/87
W:
www.bid-dimad.org
Skype: di_mad
Organised by
Central de Dise?o y DIMAD (Asociación Dise?adores de Madrid y Fundación Dise?o Madrid).
Collaborators
Ministerio de Asuntos Exteriores y Cooperación, AECID; Fundación ONCE, Ministerio de Cultura, Ayuntamiento de Madrid.
Supported by
Dirección General de Pol?tica de la PYME a través de La Empresa Nacional de Innovación, SA (ENISA)