In memoriam of Jan Rajlich (1920-2016)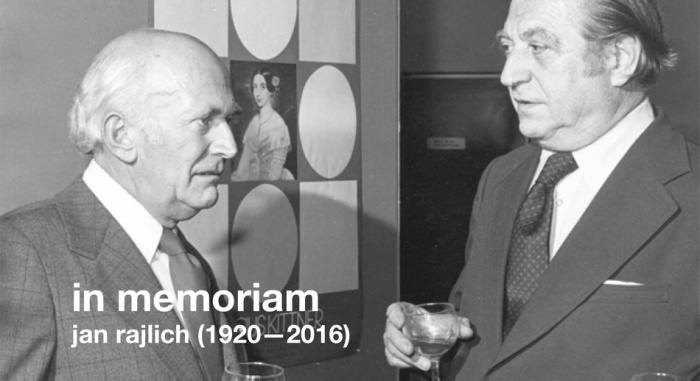 01.12.2016 News
Jan Rajlich Sr. with Willy de Majo (founding president of Icograda 1963-1966) at an exhibition opening in Loughborough, UK (1980)
ico-D wishes to honour Jan Rajlich (1920-2016), award-winning Czech graphic designer who died on 27 November 2016 at the age of 96 years.

Jan Rajlich was a founding member of Brno Biennale Association, long-standing Member of ico-D. He acted the President of the Brno Biennale (1-15) from 1963-1992, a post which was taken up by his son, Jan Rajlich Jr., who became President of the Brno Biennale (16-18) from 1993-1998.
"The cultural and political backdrop to the Brno Bienniale's origins was 1960s' Czechoslovakia, with artists and designers asserting their right to free artistic expression while also comparing their work with that produced by their international counterparts."
— from Brno Biennale
Leading Graphic Designer, founder of the Brno Biennale (which is now in its 27th year) and Brno city winner, Rajlich was born in Dirna, South Bohemia. He graduated from School of Art in Zlin in 1944 and from 1950 forward tied his life closely to the city of Brno. He was known for his pioneering of a coordinated visual style and became a world renowned poster designer. Through the decades Rajlich received three awards from Icograda: a Certificate of Appreciation in 1983, an Icograda Excellence Award/Presidents Trophy in 1985 for services to the Brno Biennale, and an Icograda Achievement Award in 2001-2002.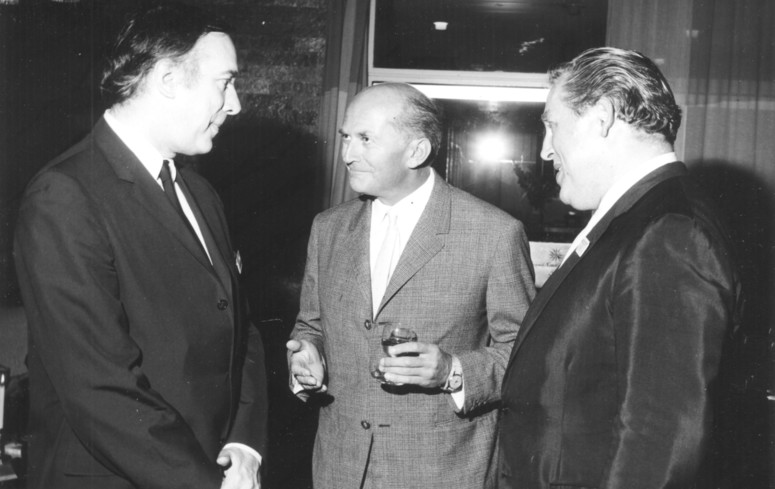 Jan Rajlich with former Icograda president Raymond Kyne (1985-1987, Ireland) and former Icograda Secretary General Pieter Brattinga (1966-1970, Netherlands) in Eindhoven (1968)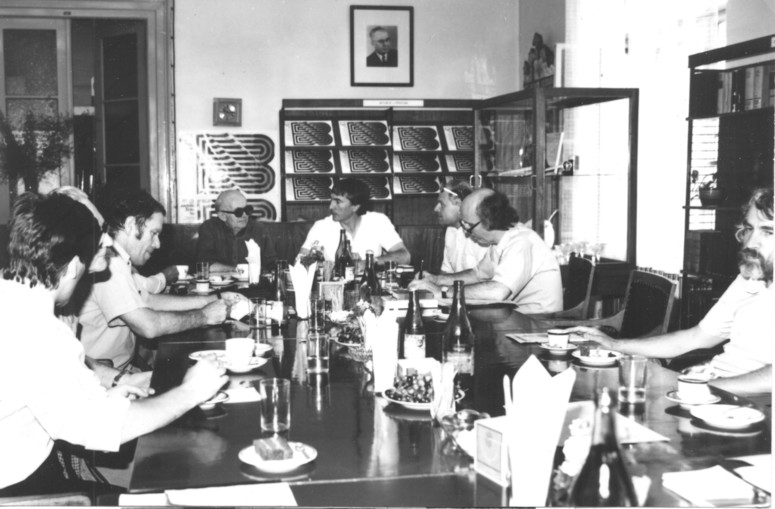 Jan Rajlich with former Icograda president Jorge Frascara (1985-1987, Canada) in Brno Biennale (1986)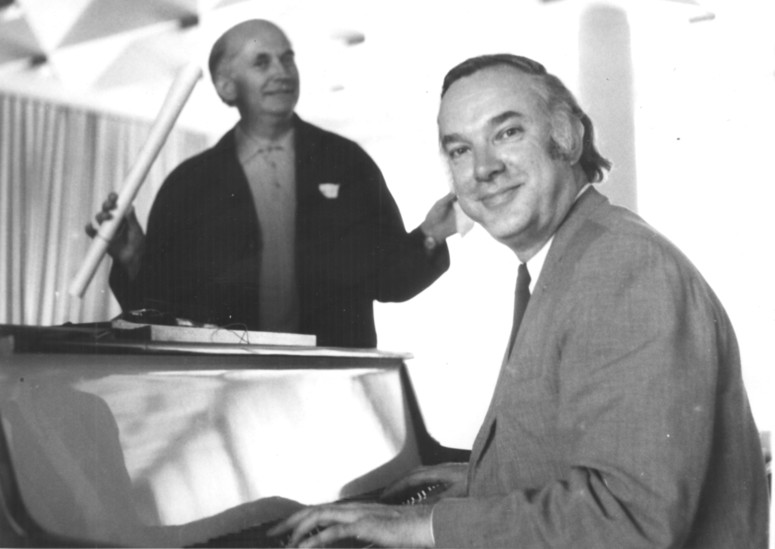 Jan Rajlich with Pieter Brattinga in Brno Biennale (1970)
Former Icograda president Helmut Langer (1989-1991, Germany) (Left) with Herman Zapf (centre) and Jan Rajlich Sr. (right from the back) at the 1st International Logo Biennal in Ostend, Belgium (1994)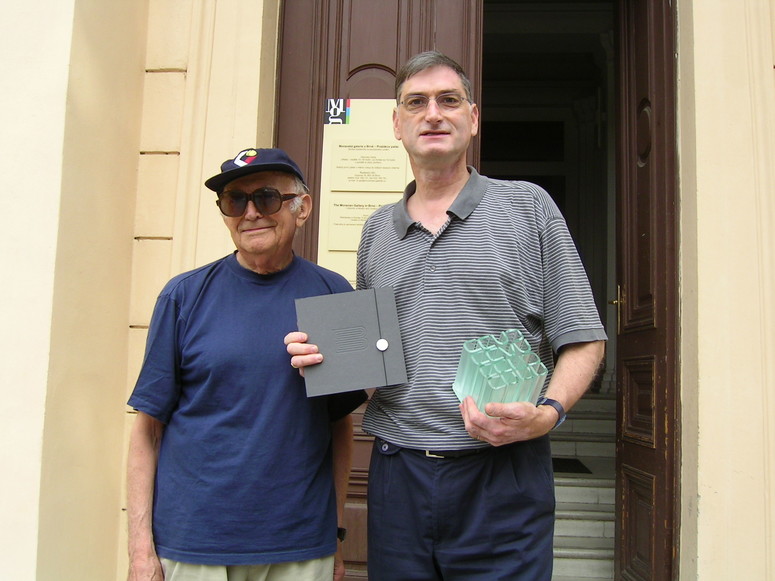 Jan Rajlich with former Icograda president Guy Schockaert (1997-1999) in Brno Biennale (2004)
Former Icograda President Helmut Langer remembers a moment where the leaders of graphic design, including Jan Rajlich, gathered at the International Biennales Coordinating Committee (IBCC), 1990:

"In 1990 at a Board Meeting on the occasion of the Brno Biennale in Brno, I called for an historic meeting where the directors of all the major Biennales and Triennales from around the world met – a milestone in the history of all Biennales. It was agreed to form the International Biennales Coordinating Committee. Jan Rajlich Sr., director of the Brno Biennale hosted the event."


Jan Rajlich's latest exhibition was at the gallery's retrospective at the Václav Chad gallery at Zlin Castle, which held its opening 14 days ago and at which Rajlich was present. Jan Rajlich's work and legacy will be missed by the larger design community and particularly, by ico-D.