INTERNATIONAL DESIGN FORUM "DESIGNING POLITICS"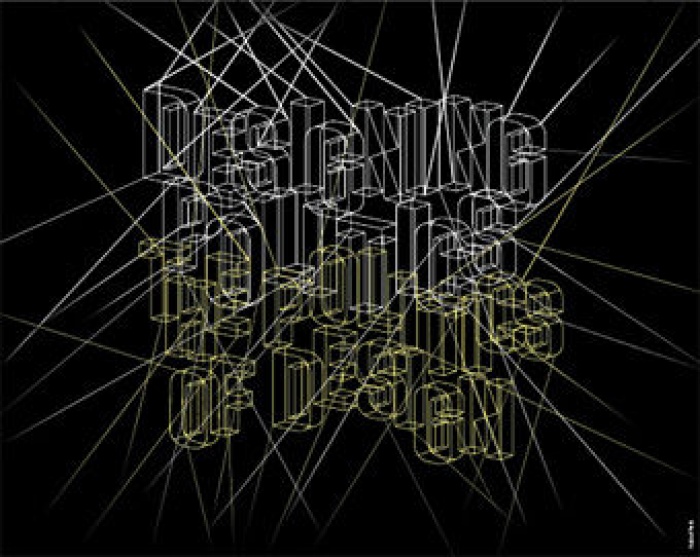 22.04.2007 News
Ulm (Germany)
- On Monday 16 April 2007, the Advisory Board of the International Design Forum (IFG) shortlisted the applications received for the promotional programme "Designing politics - The politics of design" by 31 March 31 2007.
Fifty four applicants from 26 different nations applied for the second annual programme "Designing politics - The politics of design". The 50 000 EUR sum which is to be granted is one of the highest grants available for designers, architects and urban planners.
The Advisory Board of the IFG Ulm shortlisted a selection of the following 8 projects. They will be presented by the respective applicants and discussed with invited participants in a non-public hearing on 20 September 2007.
"Decoding the Delta: A Field Guide to the Landscape, Urbanism, and Infrastructure of the Maas-Rhine-Danube Region"
Prof. Pierre B langer, University of Toronto; Dr. Jusuck Koh,
Wageningen University
"Can design be ethical? Design between the codes of conduct and the search for universal good"
Ksenija Berk, Ljubljana
"Ortstermin"
Borries von Detten, Hannover; Antje Havemann, Aachen:
"Plan B"
Ute Margarete Meyer, bueroschneidermeyer, Stuttgart
"Die KlimaMaschine. Surviving the Suburb"
Ton Matton, MattonOffice, Rotterdam
"MyEnergy"
Markus Ort, Helsinki Institute of Information Technology
"Social Housing South America"
Prof. Miguel Robles-Duran et al., The Berlage Institute, Rotterdam:
"In Disegno Nos Fidus: A project of formal and informal national
design policy for the tangibility of governance to citizens"
Prof. Dr. Elizabeth Tunstall, Prof. Dr. Ken Friedman, Universiy of
Illinois at Chicago, Norwegian School of Management and Center for
Design Research
The decision on whom to promote will be made in a meeting of the
Advisory Board on 21 September 2007. The laureates will be presented
to the public on the evening of 21 September2007 at Stadthaus Ulm.
Keynote Speaker will be Roger M. Buergel, artistic director of
Documenta 12.
The Advisory Board of the IFG consists of the following members:
Prof. Ruedi Baur, Zurich/Paris; Dr. Dieter Bosch, Stuttgart (Acting
Chairman of the HfG foundation); Christopher Dell, Berlin; Dr.-Ing.
Heinz Hahn, Neu- Ulm (Honorary Chairman); Bernd Kniess, Cologne;
Prof. Klaus K. Loenhart, Graz/Munich; Dr. Ren Spitz, Cologne (Head
of the Advisory Board); Dr. Regula St mpfli, Brussels.
?
---
For further information please contact:
IFG Ulm
Am Hochstrab 8
D-89081 Ulm
Germany
F. +49 731 381003
E: press@ifg-ulm.de