Introducing the speakers for Optimism: Icograda Design Week Brisbane 2010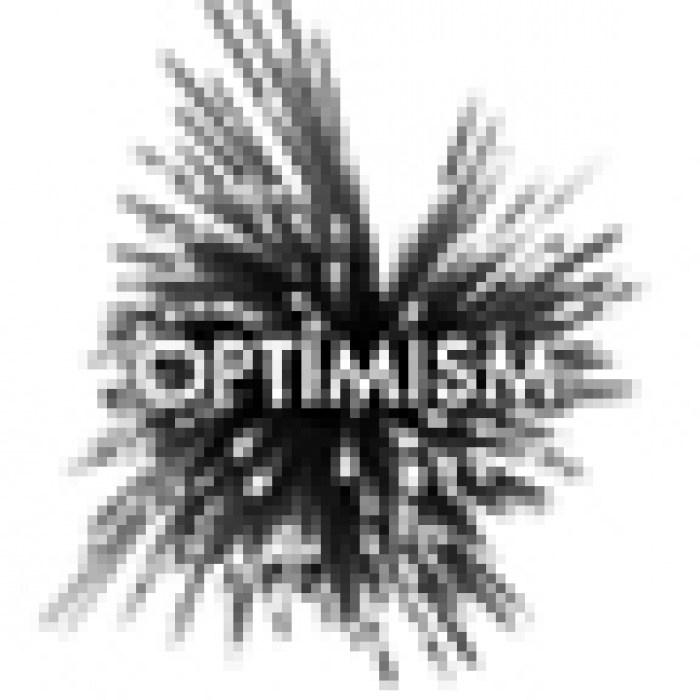 14.07.2010 News
Brisbane (Australia)
- Through the theme of 'Optimism', will promote dialogue on issues shaping the nature and relevance of communication design practice today. From 11-17 October 2010, join in the discussion with major international authorities from different sectors of the design community. Below is a sneak peak at the list of world-renowned creative thinkers so far.


The Australia Project (Australia)
The Australia Project is a series of creative initiatives aimed at critically examining the Australian identity. Engaging prominent Australian creatives and the general public alike, the project provokes debate regarding contemporary Australian culture. The trio collectively developed the concept for a project to spark debate about Australia's national identity and invited local creatives to participate. Contributors include prominent artists, designers, illustrators, musicians, writers, photographers and filmmakers. The Australia Project will be presented by Chris Edser and Yianni Hill.
Read more >>
Marc Alt (New York/USA)
Marc Alt is the founder of Marc Alt + Partners, a design, research and strategy agency dedicated to sustainability and social innovation. He has spoken to audiences around the world about the power of harnessing clean technology and design to create a more sustainable future. He has served on several boards and advisory committees including Opportunity Green, Design Ignites Change and the Designers Accord. He has lectured at F.I.T., Yale, SVA and will be teaching at NYU ITP in Fall 2010.
Read more >>
Mimmo Cozzolino (Australia)
Italian-born Mimmo Cozzolino is one of Australia's most-loved graphic designers and co-author of Symbols of Australia. Mimmo's main interest now is photography. In 2003 he won the Leica/CCP Documentary Photography Award. Also in 2003 he had an exhibition titled 'Flush': plastic bottles found in the Yarra, scanned at high resolution and printed at a large size. In 2005 he exhibited 'Sub-Urban Shadow-Plays', a series of intimate portraits of friends.
Read more >>
Blair Enns (Canada)
Blair Enns is on a mission to change the way creative services are bought and sold, the world over. The name of his consulting practice— Win Without Pitching— describes the approach he advocates and has taught to hundreds of firms on four continents. As a consultant, Blair has worked throughout the Americas, across Europe and in the Middle East. He has lectured to national and international design audiences for AIGA (US), DBA (UK), BEDA (Europe), Icograda and others.
Read more >>
Jason Fan (Taiwan/Chines Taipei)
Jason Fan received a master degree of Communication Design at Pratt Institute in New York, USA. He founded Signet Design in 1991. Combining local spirits with global vision, Signet Design soon became one of the leading design firms in Taiwan. Jason is currently one of the originators and member delegates of Taiwan Design Alliance, a respected multidisciplinary association of Taiwanese designers. In addition, Jason was elected Vice President of Icograda in October 2009.
?Read more >>
Rabia Gupta (India)
Rabia Gupta, one of the pioneers of graphic design in India, set benchmarks within this Industry with effective and cultural valid design. Gupta's solutions are imbued with design integrity; her work is conceptual, original and always contextual. In the past 20 years of her career, she has received national awards, been featured in prominent national and international publications including Business World, Times of India, Economic Times, Telegraph, Elle Décor, and Eye Magazine.
Read more >>
William Harald-Wong (Malaysia)
William is an urban identity designer based in Kuala Lumpur, Malaysia. He consults on the shaping of distinctive Asian identities and physical living environments for new Asian cities, integrated urban mixed-use developments as well as for public and retail spaces in Malaysia and Vietnam. He received the 2009–2010 International Design Achievement Award from Construction Industry Sub-council of China Council for the Promotion of International Trade and Qinghua University Fine Arts College, Beijing.
Read more >>
Steven Heller (United States)
Steven Heller, author and editor of over 130 books on graphic design, satiric art and popular culture, is the co-founder and co-chair of the MFA Designer as Author program at the School of Visual Arts, New York. He is also co-founder of the MFA in Design Criticism, MFA in Interaction Design, MFA Social Documentary Film and MPS Branding programs. Although he does not hold an undergraduate or graduate degree he has devoted much of his career to fostering design education venues, opportunities and environments. He is the recipient of the 1999 AIGA Medal for Lifetime Achievement.
Read more >>
Paul Hughes (Amsterdam, Netherlands)
Currently, he is based in Amsterdam where he is a strategic director and partner of Lava Graphic Studios and since 2005 he has consulted with Design Machine in New York. Hughes is also a speaker & trainer on the subject of Unpacking the Creative Process. Hughes has been a visiting lecturer at a variety of institutes in Europe and worldwide.
Eike Koenig (Germany)
The designer Eike Koenig is the founder and director of the HORT, a special place in Berlin full of international, creative and talented minds. Eike Koenig is considered one of the most influential German graphic designer. His work has been published in more than 100 publications. In addition, Eike Koenig often holds lectures, organises workshops and teaches at various universities at home and abroad.
Lita Talarico (United States)
Lita Talarico, co-founder and co-chair MFA Design Program, School of Visual Arts, has been active for over 20 years as a producer, editor, writer and educator in the worlds of architecture and graphic design. Lita has also managed the Pritzker Architecture Prize and consulted as an Architect Selection Competition Coordinator with Bill Lacy Design. She serves as a member of AIGA Visionary Design Council which is guiding the definition of the 'Designer of 2015' research initiative and Board Member Emeritus, Adobe Education Partners by Design program.
Read more >>
---
For more information, please contact:
AGDA
T: +61 8 8411 3888 (Adelaide)
T: +61 7 3321 0095 (Brisbane)
E:
idwbrisbane@agda.com.au

Event Secretariat
CONGREX HOLLAND BV
T: +31 20 50 40 200
F: +31 20 50 40 225
E:
icograda@congrex.com
About Optimism: Icograda Design Week Brisbane 2010
Optimism 2010 will recognise the valuable contribution designers make to delivering benefits and results for business, community and culture. It will showcase businesses that embrace the power of good design to gain a competitive edge. The event will provide a platform for conversation regarding design led thinking and consciousness for a changing world.
For more information on Icograda Design Week Brisbane visit:
designweekbrisbane.com