Kaohsiung Creators Association invites visitors to MY CITY 7 - 'City Face' 2011 Invitational Exhibition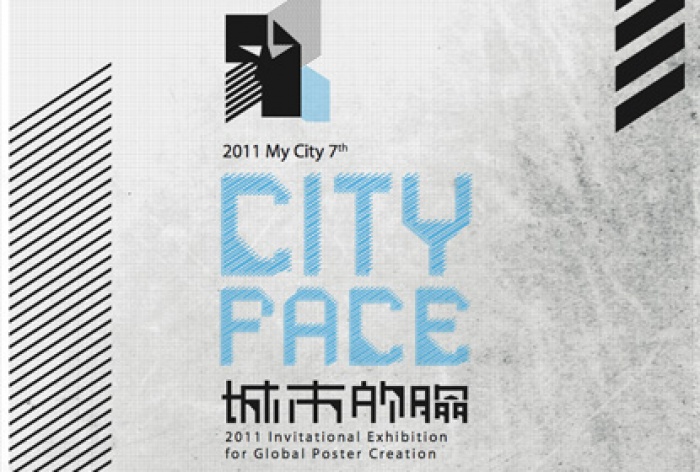 12.10.2011 News
Kaohsiung (Taiwan - Chinese Taipei) - The Kaohsiung Creators Association (KCA) has invited domestic and global graphic design groups and associations to participate in MY CITY 7 - 'City Face' 2011 Invitational Exhibition for Global Poster Creation & City Impression Series Seminar. The event will be held at the Plaza and Gallery at the Dome of Light in Kaohsiung MRT Formosa Boulevard Station 21-30 October and marks the 20 anniversary of KCA and 100 anniversary of Taiwan (Chinese Taipei) also timed for the 2011 IDA Congress.
'City Face' provides an opportunity for KCA members to exhibit alongside domestic and international design masters from more than 22 countries and 31 cities. The event also fosters design exchange between cities in Asia, European, the United States and other corners of the glove through this city-themed poster design event and seminar. 'City Face' further serves to promote urban tourism in the area and the KCA association and its members.
International exhibitors have been invited from China (Xiamen, Hangzhou, Shanghai, Beijing, Guangzhou, Shenzun, Chengdu), Hong Kong SAR, Macao, Singapore, Japan (Tokyo, Nagoya), South Korea (Seoul), Germany (Berlin), Finland, Denmark (Copenhagen), Canada, France, Hungary, Iran, Israel, Italy, Mexico, Netherlands, Poland, Russia, Spain, Switzerland, United Kingdom, United States and Zimbabwe.
---
For more information, please contact:
Pei Ying Lin
T: +886 7 5323233
E: kca.mycity7@gmail.com
About Kaohsiung Creators Association
Established in 1991, the Kaohsiung Creators Association (KCA) actively engages in promoting design exchanges and building good and interactive relations with local governments, as well as domestic and overseas design-related organisations. KCA now has around 100 professional members mainly engaged in commercial ad design, but its members are also active in other professional fields, such as sales and marketing planning, environmental signage, artistic creation and professional photography.