Launch of Australian Design Alliance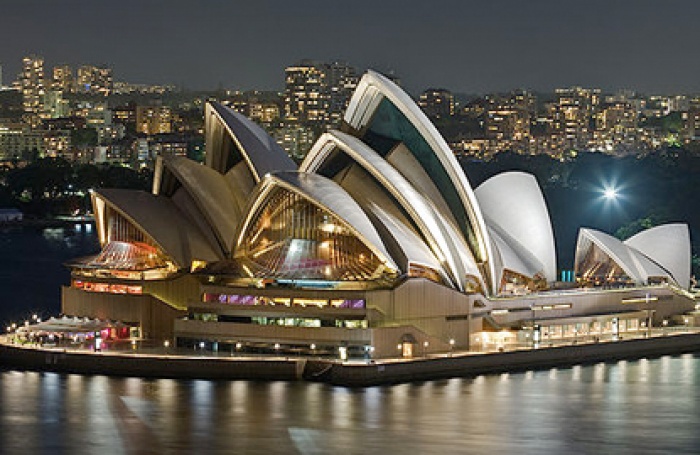 01.09.2010 News
Sydney (Australia)
- In an important move for the future of Australian professional design, the Australian Design Alliance (ADA) will be launched this Friday 3 September at Australia's most prominent design icon - the Sydney Opera House.
The Australian Design Alliance is a new strategic partnership of Australia's peak design bodies across a range of disciplines, including design, architecture, urban planning and the arts.
The formation of the ADA has been stimulated by the perceived need for governments to recognise design as a potent means of realising policy objectives such as digital technological innovation, education, health, crime prevention, construction, environmental sustainability and transport.
Similar moves to establish peak design bodies are being made internationally in Europe, the United States and Asia.
The Australian Design Alliance is concerned that Australia should keep pace with the rest of the world in generating creative capital through innovative ideas, product differentiation and systems effectiveness.
In keeping with its role as Australia's only professional, multi-disciplinary design organisation, the DIA has been pivotal in the establishment of the ADA, with the DIA's National Strategy Director, Geoff Fitzpatrick, as Board Chairman of the ADA.
Joanne Cys, current National DIA President, and Oliver Kratzer, DIA President-Elect, have also played key roles in the formation of the ADA, and will continue to work closely with the new alliance.
'In addition to developing a culture of design in Australia to strengthen economic competitiveness, innovation and sustainability, the ADA aims to increase levels of Australian design advocacy, research, policy development, resources and collaboration,' said Joanne Cys.
'The combined national membership of the ADA is in excess of 20 000 and represents a constituency of almost 80 000 design practitioners.'
There are twelve current ADA members, including the Design Institute of Australia, Australian Graphic Design Association, Australian Institute of Architects, Standards Australia, Planning Institute of Australia, Craft Australia, the Australian Network for Art and Technology, Council for the Humanities, Arts and Social Science, Australian Craft and Design Centres, Australian Institute of Landscape Architects, Council of Textile and Fashion Industries of Australia and National Association for the Visual Arts.
Friday's launch at the Sydney Opera House will include 100 key Australian designers to discuss the value of design and its impact on Government Policy, Research, the Economy, Culture, Education, Innovation and the Media. Icograda President, Russell Kennedy, and Vice-President, David Lancashire, will attend the event.
Key speakers will include His Excellency, Michael Bryce AM AE, along with other prominent Australian designers, members of government and business leaders.
A repeat radio interview with Michael Bryce by Alan Saunders for the ABC Radio National programme, 'By Design', will go to air on Saturday 4 September at approx 10:45 EST.
---
For more information, please contact:
Design Institute of Australia
National Office
Lvl 1, 175 Collins Street
Melbourne VIC 3000
Australia
T: 1300 888 056
F: +61 (03) 9662 4140
E:
admin@design.org.au