Local Projects: Technology Meets the Museum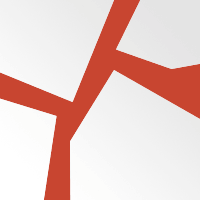 16.03.2015 Features

"People come to museums for storytelling and engagement, and we feel strongly that technology should invite visitors to follow their curiosity. Gallery One, which opened in 2013 as part of a larger $350 million renovation of the Cleveland Museum of Art, pushes the boundaries of how to see and how to create art. We've subtly integrated technology, allowing visitors to see the art in its original context, to search the collection by drawing shapes and to match their own facial expressions to existing pieces. It remakes the museum as a platform for visitors to curate their own custom tours of the collection." Katie Lee, art director; Lynn Kiang, graphic designer; Eric Mika, developer; Ethan Holda, technology director; Angela Chen, interaction director; Miriam Lakes, senior content coordinator; Keeli Shaw, producer; Cleveland Museum of Art, client.


"Nobody wants to reinvent art museums," says Local Projects founder Jake Barton. "People love art museums as they are. We want to use media for what it's good at: telling stories or revealing connections that weren't seen before."


Visitors who entered the Cleveland Museum of Art January 2013 couldn't miss the 40-foot Collection Wall. But they probably missed why the museum world was about to flip out over it. With the help of New York design firm Local Projects, the museum was debuting Gallery One, a technology-infused experience designed to excite the general public—even the art-averse—about exploring works of art.

It's not just that Gallery One is beautiful or that it's the largest multitouch screen in the United States. It's who gets to decide what goes on it. In museums, the job of selecting artwork normally falls to curators. In this case, not so much. Here, visitors get to pick whatever they like, for all to see. They can make traditional choices, like a time period or a particular artist—or do more whimsical things, like display only circular objects or ones that are blue. The inmates, in other words, are in control of the asylum, and it works just fine.

At the National September 11 Museum, you enter through a hall-sized exhibit called We Remember. Intended to refocus visitors on the event of 9/11, it began as an archive of more than 7,000 remembrances recorded by people around the world.
'Local Projects listened to all of the remembrances and edited 500 of them (in 28 different languages) into a gently overlapping soundscape that shows just how far-reaching the tragedy was. "It gives you a sense that this was truly a global event," says studio director Tiya Gordon. "One third of the people in the world heard about it the day it happened."'



This article was first published in Communications Arts January | February 2015