in memoriam: rita siow (1946-2020)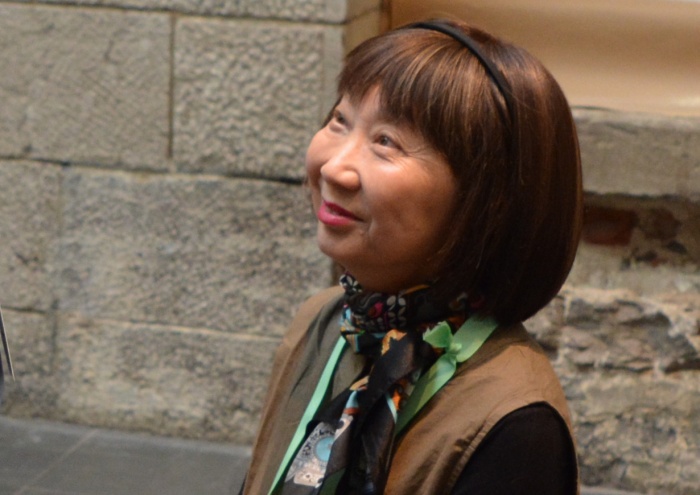 08.01.2021 ICoD news
It is with heavy hearts that we honour our friend and colleague, Rita Siow, Australian designer, design advocate and educator who passed in December 2020. We hope by sharing some reflections on her life and work we can convey the enormous positive impact Rita has brought to the local and global design community.
"Rita Siow was a passionate champion of Australian design, a loyal supporter of ICoD and a dear, dear friend," writes Former ICoD President (2009-2011) Russell Kennedy: "[she was] a kind, committed soul who made an outstanding contribution to the design profession both in Australia and Internationally. A very special person, Rita will be remembered for her illuminating smile, her infectious enthusiasm and unconditional friendship."
Rita was the General Manager/Executive Director of ICoD Member AGDA (Australian Graphic Design Association) from 1999 to 2013, where she worked to develop design as a contributor to innovation, culture and commerce. She served as a design advocate to government bodies and training councils, sitting on the advisory board of the University of South Australia School of Art, Architecture and Design, acting as adjunct in their undergraduate and postgraduate communication design programs.

Rita Siow (ICoD Audit Committee 2013-2019) with Rebecca Wright (ICoD Vice President 2015-2017) first Educational Platform Meeting in Hong Kong in 2014
Having won numerous awards, including the AADC's Hall of Fame Watering Can Award and the AGDA Awards Pinnacle, Rita also established the 'Design Effectiveness' category in the AGDA Awards which focuses on celebrating measurable and client-focused graphic design. Most recently Rita acted as the Chair of the AGDA Hall of Fame committee. In AGDA President Adele Tarnawski
's words: "AGDA simply would not be where it is today without Rita's significant contribution, passion, and enthusiasm."
Rita Siow representing the Audit Committee at the recent ICoD Platform Meeting Vancouver (2019)
Rita chairs Discussion Forums at ICoD Platform Meeting Montréal (2017)
Rita will be deeply missed within the ICoD family which she has been a part of for many years. As the Founding Chair of the ICoD Audit Committee, a position she kept between 2013-2019, Rita made significant contributions to the Audit Committee Charter, one of the founding documents of the Audit Committee. Her colleague, representative of the Lithuanian Graphic Design Association, Gediminas Lašas, writes: "I'm glad to have had honour to work with Rita in the Audit Committee. She was so intellectual and friendly with great sense of humour." Recalling the night ICoD Members danced as part of the 2015 International Design Congress in Gwangju (South Korea) festivities, he recalls, "How full of life she was!"
"Eeum: Design Connects" 2015 International Design Congress in Gwangju, South Korea — Photo Credit Gediminas Lašas

As part of ICoD Platform Meetings, Rita participated actively in the Work Group activities and development for the Work Groups National Design Policy, Communicating the value of design and Certification and professional development. Rita was a seasoned delegate and speaker at ICoD meetings and assemblies, bringing to meetings not only her professionalism but a unique spirit, and radiant smiles that were contagious and community-forging.
ICoD "Nuts to Butter" Workshop, ICoD Platform Meeting Pasadena (2016)

Rita Siow with ICoD friend and colleague Essam Abu Awad (Vice President 2019-2021) at ICoD Platform Meeting Montréal (2017)

Rita's passing comes as a shock to many. Addressing the larger ICoD community, former ICoD Secretary General (2015-2019) Tyra Von Zweigbergk's writes: "It warms me to see Rita on Facebook and read the beautiful remembrances, reminding me of the great moments we have had, and the connection between us. Thinking of you all out there in the world is comforting, especially during these tricky times."
"For all of you who worked with her through the past and current boards and audit committee, you know she was was a quiet achiever and incredibly passionate and dedicated to ICoD. Vale Rita, she will be sorely missed" stated Peter Florentzos, ICoD Treasurer (2013-2017)
ICoD Hugs: ICoD President (2019-2021) Johnathon Strebly and Rita Siow. We love you Rita!