MISSION TANGIBLE, MISSION DESIGN - ICOGRADA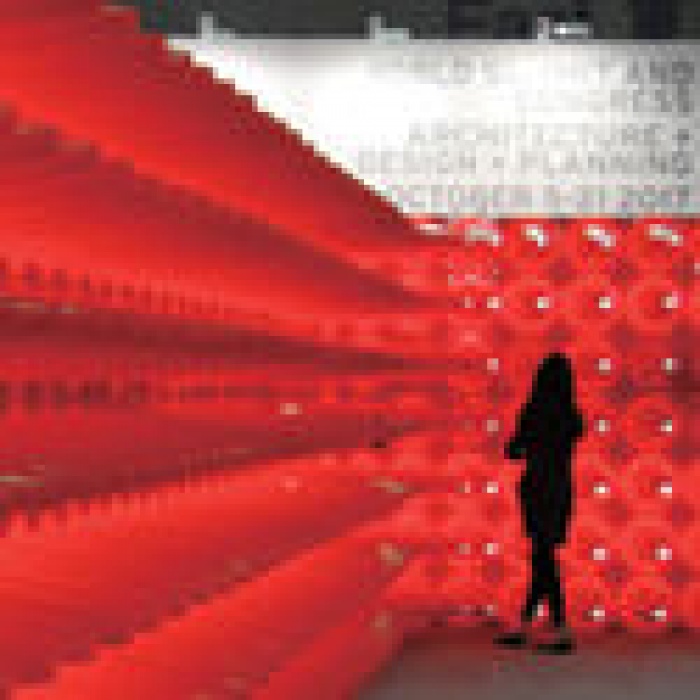 11.06.2013 Features
This interview was originally published in the issue #44 of Design

360

° - Concept and Design Magazine. Mission Design, a member of Icograda, has initiated a variety of projects aiming to increase the quality of life of the citizens and the economic well being of businesses through design.
---
Enriched by its ethnic and linguistic diversity, Montreal is a city of creation and innovation. It has shown a great willingness to promote design, not only as a cultural and economic driver for the city, but also as a way to improve its citizens' quality of life. This is the city where Icograda set its headquarter. Established in 1963, Icograda is the world body for professional communication design consists of a network of independent organizations and stakeholders working within the multidisciplinary scope of communication design and expanded media including graphic design, visual communication, design innovation, design direction and education to name a few.
As a member of Icograda, Mission Design is a comparably young organization with its history of less than three years. Created in association with professional bodies and orders in design and development in Quebec, Mission Design is led by a board of directors consisting of 25 influential figures in the design industry, the fields of business and education and public bodies. In the brief life as Quebec's design promotion bureau, Mission Design has initiated a variety of projects that aim to increase the quality of life of the citizens and the economic well being of businesses through design. Back to 2011 Taipei World Design Expo when Mission Design declared their host of the 2017 International Design Summit in Montreal, which will surely bring together the full spectrum of architecture, design and urban planning disciplines. Connecting these disciplines, the summit aims to position design as a force for solving the world's more complex problems. The world summit is the first of its kind in the world, which will coincide with the 375th anniversary of Montreal's founding, the 50th anniversary of the Expo 67 world's fair and the 150th anniversary of Canadian Confederation.
360?: Firstly, please introduce yourself to our readers. How do you define Mission Design's mission?
MD: Mission Design is the design promotion agency of Québec. Created for and by the design industry in the fields of design, architecture and urban planning, our "mission" is to drive economic development through design, by stimulating demand of these disciplines as vectors of innovation and competitiveness for companies and public organizations in Québec, while ensuring the strategic positioning of Québec design locally and internationally.
360?: As a member of ICOGRADA, what kind of support does Mission Design get from different resources?
MD: As a member, we benefit from Icograda's international network: it allows us to forge close ties within the international communication design community. As a member of the IDA, Icograda shares our interdisciplinary perspective, a value that is increasingly important in this complex world. We feel that it is important that the design professions stand together to better promote their talent and added value.
360?: The project Company Diagnosis sounds very interesting. How does it work? What are the comments from the companies been diagnosed?
MD: In responding to the needs of local businesses to help understand and evaluate what design can bring them, the beta version of the diagnostic has been in testing for a little over a year and a half. Preliminary returns show that the companies are finding the thorough, multidisciplinary diagnosis a little complex to manage alone. The process is currently being streamlined but these results have also shown us that it will be necessary to follow the companies through the process off-line.
360?: What is the theme of your latest design industry roundtable? Can you share with us more details about the Roundtable?
MD: The fifty-member Roundtable is a consultative committee that has worked for more than two years on a variety of topics directly touching the design industry in Québec. On an ongoing basis, the table is split off in 5 sub-committees, working groups addressing targeted issues including communication and visibility, professional training and integration of design in different economic spheres.
360?: Who are in charge of the running of ActionDesign.Info? How did this website be built up in the first place?
MD: A one-stop hub for the Québec design industry, ActionDesign.info was a Mission Design initiative launched in 2010. The website continues to be managed by Mission Design. Including a professional directory of designers, architects and planners practicing in the province, an aggregate of industry news and case studies of successful design implementation, the website was intended to help private companies and organizations to innovate and differentiate themselves through design. Targeted at local (Québec) businesses, this site is in French.
360?: Is there any new tangible project upcoming?
MD: One of our leading projects is the World Summit and Congress of Architecture, Design and Planning, which will be held in Montréal in October of 2017. With this international event, we expect to create unique opportunities for exchange, capitalizing on synergies between the various design disciplines. We aim to position design as a force for solving many of the world's more complex problems.
Beyond designers, architects and planners, we hope to bring together decision-makers from business, international political figures, academics, journalists, as well as global organizations and NGOs to take part in debates and inspire ideas and knowledge transfer during this Summit. An exceptional opportunity to prove the value of professional architecture, design and planning policies for the future.
360?: Following the success of the event Facteur D in 2012, what would Mission Design bring on stage in the 2013 event?
MD: Facteur D is a unique event concept focused on showing companies and public organizations the economic and social benefits of investing in quality architecture, design and planning. Facteur D is reinventing the design award paradigm, analysing not only the aesthetic and technical factors, but the direct economic and social value of the project for the client: the "D" Factor. Following the resounding of success of the first edition in 2012, the event will proceed annually. The second edition will be on October 23rd, 2013, this event is predicted to grow in scope and reach in the years leading up to the 2017 Summit.
360?: How do you assess the current situation of Montreal design trade? What aspects do you think need improvement?
MD: Montréal is proud to be part of the UNESCO Creative Cities Network, notably as a City of Design. We enjoy this status in great part thanks to the multitude of creative talent concentrated in the city. Montreal has no shortage of designers, but it is a resource that we deem underutilized. This is where Mission Design comes in; our organisation strives to develop a culture where design is more deeply rooted in society, so that 'good' design becomes a reflex for companies and government institutions.
@Mission Design
---
Reprinted with permission of DESIGN 360° - Concept and Design Magazine, All rights reserved. This article first appeared the Issue #44 of DESIGN 360° - Concept and Design Magazine .
DESIGN 360° - Concept and Design Magazine