Mr. Long Yongtu announced as keynote speaker for Xin: Icograda World Design Congress 2009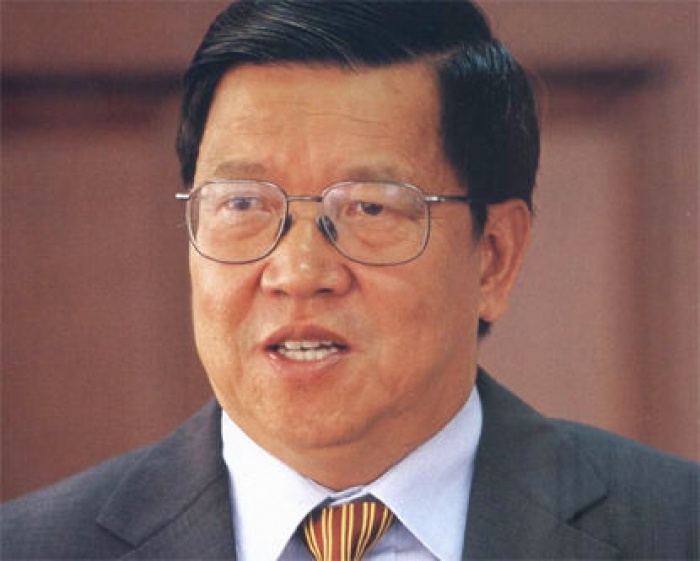 06.10.2009 News
Beijing (China) - Mr. Long Yongtu, Secretary-General of Boao Forum for Asia has been announced as a keynote speaker for in Beijing. His speech will be part of the Opening Ceremony protocols on the 26 October.
Symbolic of the Congress's link with United Nations Day, Mr. Long was previously in charge of multilateral economic and trade affairs between China and the United Nations development agencies and served as Chief Negotiator for China's accession to the World Trade Organization, dedicating more than 10 years to the lengthy process that brought China into the global trading system.
Educated at the London School of Economics, Mr. Long joined the Ministry of Foreign Trade and Economic Cooperation (MOFTEC) in 1965. He has served as a diplomat in the Permanent Mission of China to the United Nations in New York and worked with United Nations Development Programme (UNDP), both in New York and Asia. In October 2004, Mr. Long received a special award from United Nations Secretary General Mr. Kofi Annan, for his outstanding contribution to the UN partnership in China and in promoting the values of the United Nations.
"We are deeply honoured that Mr. Long will join the Opening Ceremonies for the Congress. He will brings to the Congress an enhanced profile that will lay the foundation for a new level of dialogue between designers and policymakers.," said Prof. Don Ryun Chang, Icograda President, "Mr. Long's career exemplifies leadership, commitment to collaboration and progressive change. As an international council, Icograda these values close. China will host the world on 24 October, United Nations Day, an opportunity for all designers to join together with their fellow citizens to make a difference in these challenging times."
After returning to China in 1986, Mr. Long served as Deputy Director-general of China International Center for Economic and Technical Exchanges (CICETE)., Director-general of Department of International Relations, MOFTEC, Assistant Minister of MOFTEC and Vice Minister and the Chief Representative for Trade Negotiations of MOFTEC.
In 2003, Mr. Long was elected Secretary General of the Boao Forum for Asia (BFA). The Forum is the premier non-governmental, non-profit international forum for leaders in government, business and academia in Asia and other continents and is committed to promoting regional economic integration and bringing Asian countries even closer to their development goals. Inaugurated in February 2001, the Boao Forum was initiated by Fidel V. Ramos, former President of the Philippines, Bob Hawke, former Prime Minister of Australia, and Morihiro Hosokawa, former Prime Minister of Japan and has called the tiny, quiet and scenic island of Boao at the southernmost part of China the permanent site of its annual conference since 2002.
In addition to his official duties, Mr. Long is the Dean of School of International Relations and Public Affairs, Fudan University and visiting professor of many renowned Chinese academic institutions, including the Peking University, Tsinghua University, Renmin University, Nankai University, Zhejiang University, Wuhan University and is a board member of Shantou University. In July, 2006, Mr. Long was awarded the honorary degree of Doctor of Science (Economics) by London School of Economics and Political Science.
Beijing welcomes the world
From 24-30 October 2009, Xin: Icograda World Design Congress 2009 will take place in Beijing. The occasion is an historic event, marking the first time the Icograda World Design Congress will be hosted in China since its inception in 1964. Member delegations from more than 30 countries and regions will gather for the two day biennial Icograda General Assembly, which opens the Congress on 24 October. Reflecting Icograda's international mandate, the date coincides with United Nations Day.
Keynote presentations on 26 October will take place at Beijing's National Center for the Performing Arts (NCPA). Parallel sessions of the international conference, a two-day design education conference and numerous exhibitions will be hosted on the Central Academy of Fine Arts (CAFA) campus. The sessions, presented by a roster of 97 international speakers will explore the capacity of design to integrate with other media, to transcend national, cultural and economic confines, and to benefit the world at large. Included in the congress proceedings is the 2009 Adobe Design Achievement Awards ceremony, which will recognise 13 winners of this international student competition.
---

For more information and to register for Xin: Icograda World Design Congress, visit: www.beijing2009.org

About Xin: Icograda World Design Congress 2009
Under the theme?Xin-??, and in the spirit of the institution of World Development Information Day, the Icograda World Design Congress 2009 seeks to explore contemporary issues and challenges currently facing communication design.
Like designers, the UN General Assembly believed that improving the dissemination of information through communication design and mobilizing public opinion, particularly amongst the younger generation, would lead to greater awareness and cooperation in solving the problems of international development.

About Icograda
Icograda (the International Council of Graphic Design Associations) is the world body for professional communication design. Founded in 1963, it is a voluntary assembly of organisations concerned with graphic design, visual communication, design management, promotion, education, research and journalism. Icograda promotes communication designers' vital role in society and commerce and unifies the voices of graphic designers and visual communicators worldwide. The vision, mission and core values of the Council are collectively embodied in the statement 'leading creatively' and manifested through Members' diverse activities to use design as a medium for progressive change.