REGISTRATION OPEN FOR DESIGN CONCLAVE 2008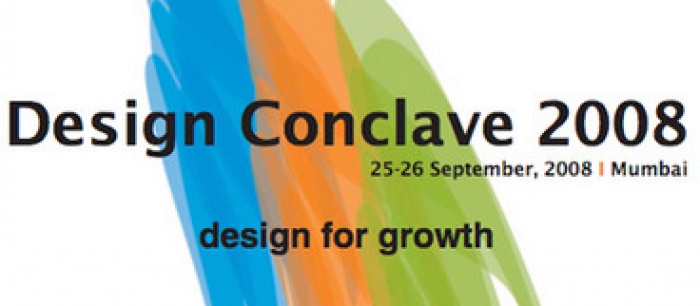 10.08.2008 News
Mumbai (India)
- FICCI - Design Conclave 2008 is a two day conference that will create a platform to connect, engage and involve people who provide design, commission design and use design. The conference will take place from 25-26 September 2008 in Mumbai, India.
Organised by FICCI (Federation of Indian Chambers of Commerce and Industry), the Conclave will create an opportunity for stakeholders to engage in a dialogue with competent authorities and decision makers in order to move further in creating and implementing a sustained and integrated plan for design and innovation.
CEOs, CFOs, COOs, Design Heads, Creative Heads, Product Managers from such industries as automobile, consumer goods, FMCG, manufacturing, IT and ITES, textile, jewelery, home and office interiors, as well as entrepreneurs, academicians, researchers, students, architects and the end users can benefit enormously by networking opportunities offered by the Design Conclave 2008.
The Design Conclave will address the following issues:
To provide adequate support and incentive for promoting design as a priority sector;
To create globally competitive industries through design;
To prepare future generations of creative specialists and business leaders;
To influence the society through design education and awareness;
To create greater visibility for India's creative capabilities;
To encourage creativity in small and medium enterprises;
To create national network of design centers to foster business and education institutes;
To protect and enhance the overall culture of public infrastructure planning and design.
Display
Design Conclave 2008 will showcase creative designs in the display space, which will be organised along side the two day conference.
Competition
To encourage students realise their potential and recognise outstanding talent in design, a competition is being organised as a run up to the Design Conclave 2008. The winners will be announced at the conference.
Download the brochure for more details
(PDF - 428KB).
---
For more information, please contact:
Deepak Mukhi
Assistant Director
T: +91 98201 63535
E:
deepakmukhi@ficci.com
W:
http://designconclave.com
About FICCI
Founded in 1927, Federation of Indian Chambers of Commerce and Industry (FICCI) is the largest and the oldest apex business organisation of Indian business. Its history is very closely interwoven with the freedom movement. FICCI inspired economic nationalism as a tool to fight against discriminatory economic policies.
Today, with a membership of over 500 Chambers of Commerce, Trade Associations and Industry bodies, FICCI speaks directly and indirectly for over 2,50,000 business units - small, medium and large - employing around twenty million people.

www.ficci.com