Remembering John Gibson FGDC, GDC co-founder and Canadian design pioneer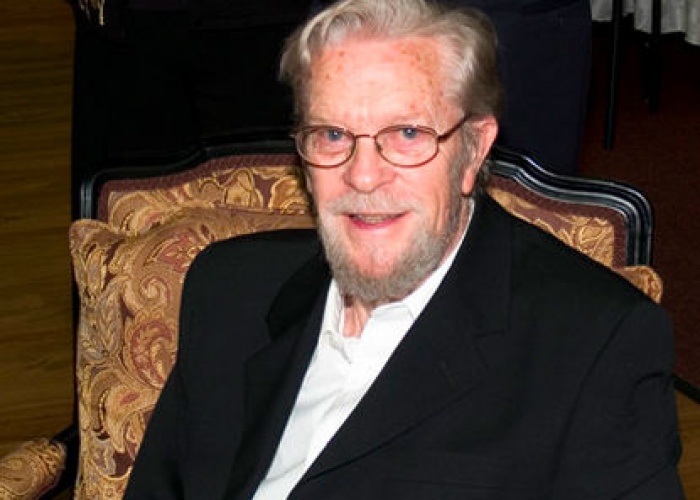 27.07.2011 News
Toronto (Canada)
- On Saturday 23 July 2011 one of Canada's design pioneers died in Toronto. He had been in ill health for a little over a year.
John Gibson started his career as an apprentice hand compositor in London, UK. As part of that apprenticeship he became a student at the Camberwell School of Arts and Crafts and the London School of Printing. In 1952 John came to Canada as a display compositor with the Calgary Herald in Alberta. In 1956, while working with Howarth & Smith in Toronto as a graphic designer, John became the first secretary of the Society of Typographic Designers of Canada. In 1959 he initiated the Montréal group of the TDC when he opened the Cooper & Beatty office in that city.??
Continuing his involvement in the Society after returning to Toronto in 1964, he co-directed the Typography'64 exhibit, co-directed with his good friend Sam Smart the Graphicanada exhibit for a New York showing, and was elected president of the TDC (Toronto) in 1967. After a stint in New York as Director of Typography with Young & Rubicam, John returned to Toronto in 1971. In 1976 he was elected National President of the newly chartered . He was made a Fellow of the GDC in 1987.??
John lectured on graphic communication at Ryerson, initiated a print production course with the Institute of Canadian Advertising and has been honoured by the 'John Gibson Scholarship Award' by the Advertising Agency Print Production Association. John joined MacLaren:Lintas Advertising in 1979 as Vice-President Graphic Services. In 1983 he was one of the judges selected for TDC 30.
He retired in 1993. Throughout his long career John made many valuable contributions to Canadian graphic design.
In March 2011 the typeface Gibson was released in honour of John. All proceeds from the sale of Gibson go to the GDC Design Education Committee.
Memorial donations may be made directly to the
GDC Education Fund
.
---
Source:
gdc.net