Remembering Masuteru Aoba (1939-2011)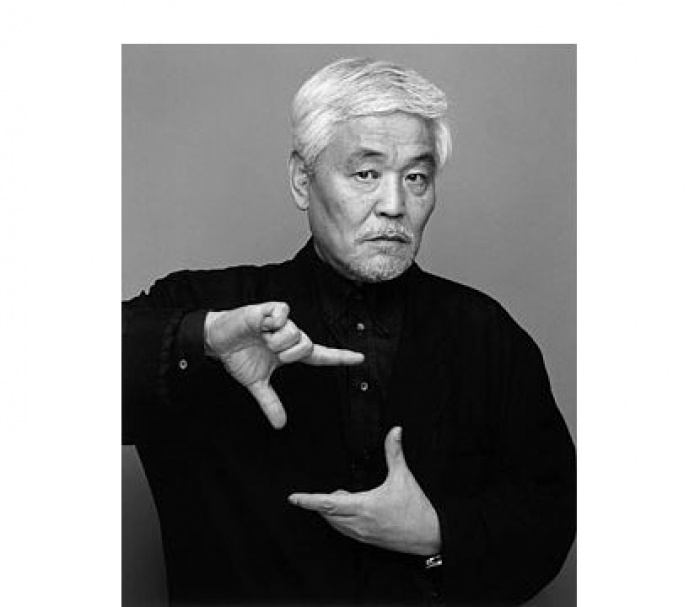 20.07.2011 News
Tokyo (Japan)
- On 9 July 2011, Masuteru Aoba lost his fight with cancer. He was a lifetime Icograda Friend, having been part of the original group of Japanese designers to launch this in 1991. In 2003, his poster 'Clarity' was one of the four official posters for
Visualogue
, the 2003 Icograda World Design Congress in Nagoya, Japan.
Like the computer monitor today, the single sheet
of paper is a symbol of communication. A single sheet
can create peace. A single sheet of paper can imply
the coming of war. Nagoya is to be the venue of an
"International design congress that will reevaluate
the quality of information" in an information-oriented
society. A sheet of paper stands for each and every
participant who will gather there. The rolled sheet
represents a new wealth of information, newly cultivated
intellects and technology. A single sheet symbolises
the coming together of all the participants as one
great bird, flying to Nagoya. The bird looks over
its shoulder because it is not a creature that will push
on, chasing after advanced civilization and the
convenience born of machines, but instead one that
stops along the way in its journey, appreciating a moment
of rest and conversation with others. The color orange
represents hospitality and humanism, through which we
will extend a warm welcome to all who visit Nagoya
from around the world.


About Masuteru Aoba
Born in Tokyo in 1939, he graduated from the Kuwasawa Design School in 1962. In 1969, he established the Masuteru Aoba Design Office. Awards he has received include the Asahi Advertising Award, the Mainichi Advertising Design Award, the Tokyo ADC Award, Second Prize in the Finland International Graphic Design Biennial, the Brno International Graphic Biennial Grand Prize, the Warsaw International Poster Biennial Gold Prize, the New York ADC International Exhibition Gold Prize and the JAAC Yamana Prize. He was a Tokyo ADC committee member, a director of and a member of the Alliance Graphique Internationale (AGI).
An exhibition of his peace posters in on display at the
Chofu Culture Community Center
through 31 July 2011.