RESERVE YOUR SPACE: EXHIBITORS FORUM AT THE ICOGRADA WORLD DESIGN CONGRESS 2007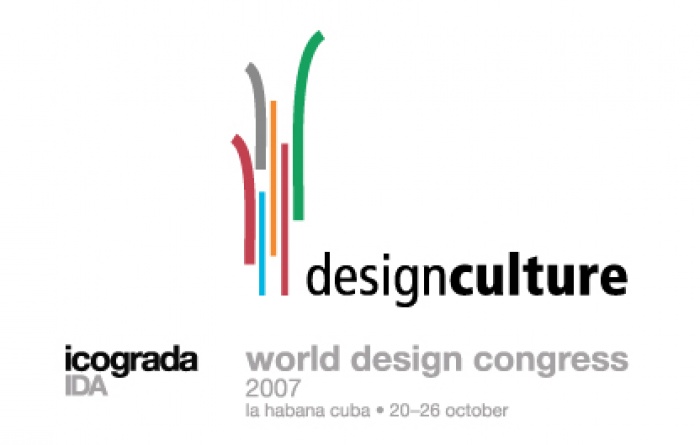 27.05.2007 News
La Habana (Cuba)
- La Habana will be the international capital of graphic and communication design in October 2007 - a place for designers, consultants, design managers, buyers of design services, educators and students to gather, to share, and to learn.
Design/Culture: Icograda World Design Congress 2007 offers a unique opportunity to showcase your association or company to the delegates who will gather at El Palacio de Convenciones de La Habana. With an expected attendance of more than 600 designers from in excess of 20 countries, the Exhibitor's Forum will be an exceptional opportunity for international exposure and promotion.
Centrally located, the Exhibitors Forum will be a gathering point for delegates to the Education Conference from 20-21 October, the International Conference from 22-24 October and the Icograda General Assembly from 25-26 October.
Click here
to download specifications and pricing. El Palacio de Convenciones offers a full range of booth options and services. All booths must be booked prior to 10 September 2007.
Don't miss this opportunity to connect with key influencers and decision makers from design consultancies, educational institutions and design promotion agencies internationally. For further information please contact:
Mr. Raul Gonzalez Castro
Professional Fairs and Exhibitions Organizer
Havana International Conference Centre
T: +53 7 2087541 / 2026011 to 19, x 1507
F: +53 7 2028382
E:
raulg@palco.cu
Mrs. Alicia Garcia Gonzalez
Professional Congress Organizer
Havana International Conference Centre
T: +53 7 2085199 / 2026011 to 19, x 1510
F: +53 7 2028382
E:
aliciag@palco.cu