Saint-Étienne designated UNESCO City of Design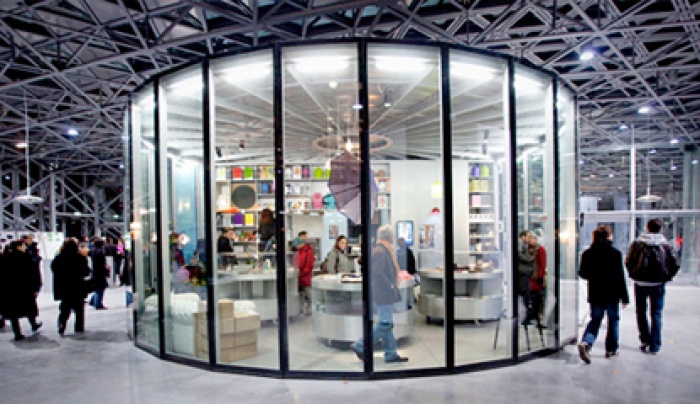 01.12.2010 News
Saint-Étienne (France)
- The city of Saint-Étienne, France, has joined the
UNESCO Creative Cities Network
as a City of Design. The announcement was made at the opening of the Jacques Cartier Conference on 23 November 2010.
Saint-Étienne has constantly made efforts to reinvent itself through design with the support of small and medium-sized creative enterprises and concrete initiatives dedicated to design such as the
Cité du design
and the
International Design Biennale
. These experiences will contribute to strengthening the exchange and collaboration of the UNESCO Design Cities. Other cities of the Network are also expected to benefit from Saint-Etienne's example, particularly from its vision and commitment towards progressive social change through sustainable design values.
This nomination was prepared by the
Cité du design
in conjunction with the various departments of the City of Saint-Étienne, de la Métropole and the EPASE.
This designation represents major international recognition for Saint-Étienne and becomes a determining factor in changing the image of this city and its cultural, social and economic development.
Saint-Étienne is the first French city and second European city to be designated as a "Design City" within the Creative Cities Network:
Buenos Aires - 24 August 2005
Berlin - 2 November 2005
Montreal - 6 June 2006
Nagoya - 1 October 2008
Kobe - 1 October 2008
Shenzhen - 1 November 2008
Shanghai - 12 March 2010
Seoul - 20 July 2010
Saint-Étienne - 21 November 2010
Download the
Saint-Étienne bid
for more details.
---
For more information, please contact:
Cité du design
3, rue Javelin Pagnon
42000 Saint-Étienne
France
T: +33 4 77 49 74 70
F: +33 4 77 49 74 71
About the Cité du design
The Cité du design, a public establishment set up in 2005 by the Saint-Étienne City and its agglomeration Saint-Etienne Métropole, aims to develop the uses and the benefits of design by increasing the meeting opportunities between professionals of the area, companies and private individuals.
www.citedudesign.com