SAPPI ANNOUNCES IDEAS THAT MATTER GRANTS FOR SOCIAL GOOD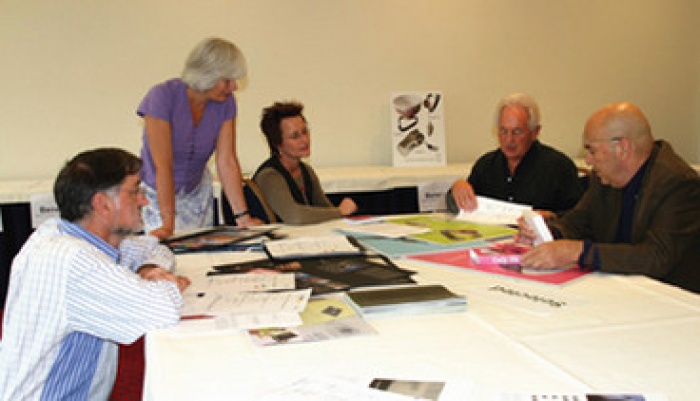 14.10.2007 News
Brussels (Belgium)
-
Print campaigns that really make a difference
When their daughter died 11 years ago aged 17 from a brain tumour, Neil and Angela Dickson wanted to donate to a charity who specifically researched into cures for brain cancers. At the time, very little research, if any, was conducted by any of the cancer charities. Brain cancer has been known as the 'forgotten cancer'. 'Sam's Campaign' was created with financial support from Sappi's Ideas That Matter fund and ran in March this year to coincide with the tenth anniversary of the Samantha Dickson Trust. The campaign kicked off with an 'open day' at the Houses of Parliament. Print media, taxi advertising and the internet were used to make people aware of the symptoms of brain cancer and to raise the charity's profile. The campaign resulted in an amazing GBP 70,000 of donations. A further GBP 33,000 are expected over the next 12 months from the new acquired regular donors. 400% sustained increase in hits to the website has been recorded. The campaign generated 2.1m free coverage on TV, radio, national and regional magazine, newspaper and online articles.
Sappi, the world's leading manufacturer of coated fine paper, through its Ideas that Matter initiative has again awarded its annual funding to innovative designers for print campaigns that promote worth causes.
The international Ideas that Matter initiative provides the graphic design community with a global platform to showcase their ideas to help promote the social causes they care about through grant funding to design students, professional designers and design agencies to produce print campaigns for social, environmental and humanitarian causes. The designers donate their time and expertise developing campaigns for worthy causes, while Sappi provides the funding needed to cover implementation costs.
Launched in 1999, Ideas that Matter draws entries from all over the world, and grants totalling US$1 million are awarded annually. Over the past eight years, US$8 has resulted in some of the most creative and effective campaigns ever produced for non-profit organisations.
This year, over 300 entries were received from designers and students in 20 countries, with 35 of these entries selected for funding. Projects submitted related to culture, education, the environment, health, human rights, society, violence and war.
The judges who selected the campaigns from Europe included former president of Alliance Graphique Internationale (AGI) Mervyn Kurlansky from Denmark, AGI member David Tartakover from Israel, Guy Schockaert, former Icograda president, from Belgium, Oda Sanel from the German charity Alzheimer Forschung Initiative, and Sue Griffin, Marketing Communications Manager for Sappi in Europe. They feel that Ideas that Matter is a different source of self-enrichment, working with the jurors and the international entrants on Sappi's great ITM initiative.
The initiative is open to entries in the three regions, North America, Europe and southern Africa where Sappi has manufacturing units, with final awards made on the basis of innovation, creativity, impact and potential effectiveness.
Print remains one of the most powerful forms of communication, says Andr Oberholzer Group Head Corporate Affairs, Sappi. It provides an immediate experience of the communications message and, as a result, prompts a response at a very personal level. This makes print an exceptionally effective channel for non-profit organisations - for fundraising purposes, education and raising awareness.
"We are amazed to see the level of commitment, time and energy that the designers had invested in their entries for Ideas that Matter. There were very hard choices to make and the jury found the judging process very demanding," explains Sappi's Sue Griffin. "But I m looking forward to seeing how this commitment is communicated via the print campaigns. Especially at how successfully paper and ink come together to translate the ideas into effective campaigns that have the power to move people to actively support the causes that the designers so want to help."
---
For further information please contact:
Sue Griffin
Marketing Communications Manager
Sappi Fine Paper Europe, Brussels
T: +32 2 676 9761
F: +32 2 676 9665
E:
sue.griffin@sappi.com
W:
www.sappi.com/IdeasThatMatter
More about Sappi

A global leader in the pulp and paper industry, Sappi conducts its business through two business units, Sappi Fine Paper and Sappi Forest Products. This structure facilitates the group s commitment to excellence, and is focused on serving its international markets efficiently and effectively.
Sappi Fine Paper is managed through three regional business units, namely Sappi Fine Paper North America, Sappi Fine Paper Europe and Sappi Fine Paper South Africa. The company produces a wide range of coated fine paper brands with an international reputation for quality and innovation. Sappi s Magno brand, for example, is the most widely sold coated fine paper brand in the world. Also part of the Sappi Fine Paper range are uncoated graphic and business papers, coated and uncoated speciality papers, and casting release papers.

Sappi Forest Products is a fully integrated Southern African pulp and commodity paper business, and owns or manages plantations 540,000ha in size. One of its operations, Sappi Saiccor, is the world s leading producer of chemical cellulose, which is used mainly in the manufacture of viscose staple fibre and pharmaceutical and consumer products.


Sappi Trading, based in Hong Kong, operates a trading network for the international sales and distribution of the products of the two divisions outside their core operating regions.