SEGD Celebrates Diversity and Design at 2011 Conference+Expo+Awards in Montreal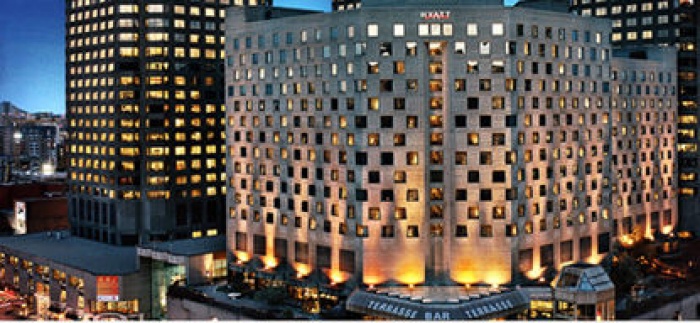 10.02.2011 News
Washington, D.C. (United States)
- (the Society for Environmental Graphic Design) will convene its 2011 Conference+Expo+Awards in diverse and design-centric Montreal, Canada, the only North American city designated a UNESCO City of Design.
Themed
Vive la Diversité: Designing the Difference
, the conference will be held 1-4 June 2011, at the Hyatt Regency Montreal.
"This will be our first-ever annual conference held outside the United States, and we're proud to invite our international community to gather in this beautiful, cosmopolitan city," says Jessica W. London, SEGD's Chief Executive Officer.
"Montreal is extremely progressive in its promotion of design as not only an issue of aesthetics, but of economic stimulus and social well-being," she adds. "It serves as a model for cities that wish to use design as a catalyst for growth and change."
SEGD's annual event is the only international conference focused on communication design for the built environment. It attracts designers from a wide range of disciplines as well as industry professionals, educators and design clients who attend to be inspired by design thought leaders, network with others in the field and learn best practices in environmental graphic design.
Conference Chair Udo Schliemann, design director with Gottschalk+Ash International (Toronto), says the word "diversity" has many meanings: in Middle English it translates to "several" or "many," while in Old French and Latin it means "different," "contrary," "separate," or "divert."
The 2011 conference will pursue all these meanings and more.
"As the world has become a global village without borders due to electronic media, we are more than ever exposed to a variety of expressions, disciplines and possibilities," says Schliemann. "Now the vast complexity that we face in projects and tasks demands that we listen to a broad range of views and ideas and work together toward solutions."
The programme will combine presentations from design leaders, clients and change agents with panel discussions, technical sessions, networking and social events, and SEGD's signature Workshops on Wheels, which invite attendees to visit and experience project sites first-hand.
The conference also includes a one-day Expo, during which attendees can mingle with targeted industry professionals and meet project collaborators with expertise in EGD and related fields. The Expo will be held at the Palais des Congr?s de Montréal.
Another conference highlight is the programme celebrating winners of the
2011 SEGD Design Awards
, the premier international forum for recognising excellence in environmental graphic design. The conference will also include a banquet honouring the 2011 SEGD Fellow and other individuals and companies that have contributed to the betterment of environmental graphic design.
2011 SEGD Conference+Expo+Awards sponsors include Big Apple Visual Group, Color-Ad Signs & Exhibits, Nordquist, Pattison Sign Group, Principle Group, Sign Media Canada, Sign Works and TFN Architectural Signage.
For additional details, visit the conference website:
montreal.segd.org
---
For more information, please contact:
Ann Makowski
Society for Environmental Graphic Design
1000 Vermont Ave., Suite 400
Washington, DC
20005 United States
T: +1 202 638 5555
F: +1 202 638 0891
E:
ann@segd.org
About SEGD
Founded in 1973, SEGD (the Society for Environmental Graphic Design) is the leading global organisation dedicated to communication design in the built environment. Through educational programmes, research, and publications, SEGD's mission is to provide learning opportunities and resources for professionals involved in creating environmental graphics, promote the importance of the discipline in establishing place, and continue to refine standards of practice for the field.
www.segd.org
About Montreal, UNESCO City of Design
The Global Alliance for Cultural Diversity designated Montréal a UNESCO City of Design as part of the Creative Cities Network on May 17, 2006, making it the first North American city to join the UNESCO City of Design network. Through this award, UNESCO recognised the effort and enthusiasm of the public and private sectors, Montréal civil society, as well as the city's potential for economic and social development in the field of design. For more information, visit the
Ville de Montreal website
.