Session II of ADAA 2012 closes and pre-selection begins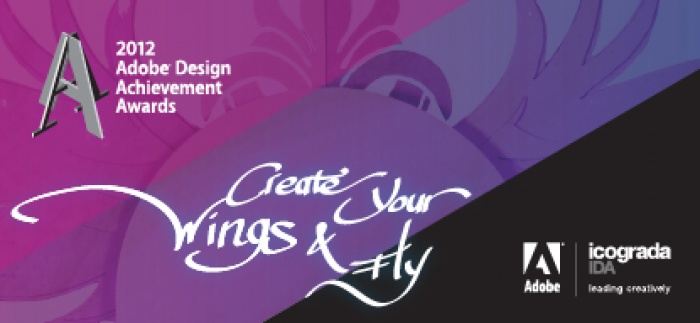 02.05.2012 News
San Jose (United States) - Students and faculty made over 1200 submissions by the close of Session II of the 2012 Adobe Design Achievement Awards. The Pre-Selection panel is now working around the clock and across continents, to select Session II Semi-Finalists. Selection results will be announced at the end of May, while Semi-Finalists from Session I have already been announced.
All Semi-Finalist work will be judged on-site in San Jose, by the esteemed panel of Category judges.
Final Chance to Submit
Students and faculty have one last chance to submit a project during Session III – open until 22 June. Prizes include a trip to Los Angeles, Adobe software, USD $3000 cash and a one year mentorship with an industry leader. There are 13 student categories and 3 additional categories that recognise faculty innovation. See the contest rules and regulations on the ADAA website.
Student Challenger Program
The Adobe Design Achievement Awards are currently recruiting individuals to promote participation in the ADAA competition. Become an ADAA student Challenger at your home institution: encourage your peers to join the competition and find international recognition. As a Challenger you can earn prizes such as Adobe gift items and Adobe software.
If you are interested and want to learn more about how to become an ADAA Challenger, contact Jovana Milovic at jmilovic@icograda.org for more information. The search closes on 11 May and there is only one spot per institution.
---
For more information, please contact:
Jovana Milovic
Project Manage
T +1 514 448 4949 x 230
E jmilovic@icograda.org
About Adobe Systems Incorporated
Adobe is changing the world through digital experiences.
adobe.com
About Icograda
Icograda is the world body for professional communication design. Founded in 1963, Icograda promotes communication designers' vital role in society and commerce.
icograda.org
© 2012 Adobe Systems Incorporated. All rights reserved. Adobe and the Adobe logo are either registered trademarks or trademarks of Adobe Systems Incorporated in the United States and/or other countries. All other trademarks are the property of their respective owners.
Join the community
Students and faculty are encouraged to connect with the ADAA and receive updates through any of the following: