SIX PROFESSIONALS HONORED AS EMERGING SUSTAINABILITY LEADERS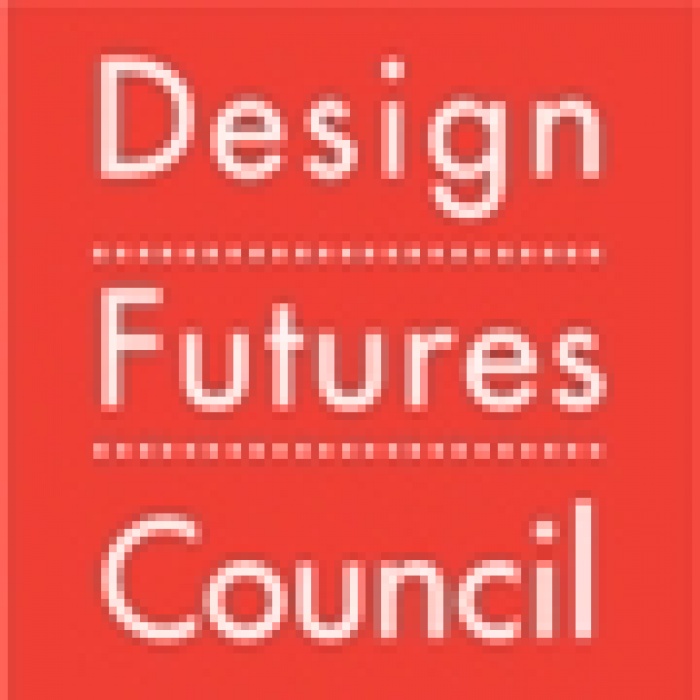 09.08.2009 News
Norcross (United States)
- The Design Futures Council has selected a half-dozen professionals for its 2009 class of Emerging Leaders. These individuals will receive registration scholarships to attend the
8th Annual Leadership Summit on Sustainable Design
in Chicago from 30 September - 2 October 2009.
The Design Futures Council is an interdisciplinary network of design, product, and construction leaders exploring global trends, challenges, and opportunities to advance innovation and shape the future of the industry and environment. Members include leading architecture and design firms, building product manufacturers, and service providers that take an active interest in their future.
One of the Design Futures Council's missions is to identify and recognise emerging leaders who are having - and will increasingly have - a profound impact on design practices, design professions, and the community. The Emerging Leaders scholarship program, now in its third year, addresses this goal by selecting individuals who represent the future of design practice in terms of its broadening scope, service to society, sustainable design, and technological innovation.
Chosen by a distinguished jury of past delegates to the Design Futures Council's Leadership Summit on Sustainable Design, the 2009 Emerging Leaders are:
Story Bellows, Washington, D.C.
Bellows is director of the American Architectural Foundation's Mayors' Institute on City Design. This program is dedicated to improving the design and livability of American cities through the efforts of their mayors. Previously, Story was director of research at OWP/P Architecture in Chicago, where she led an effort to develop high- and low-tech tools to address social, economic, and environmental concerns through integrated design process and solutions. Story graduated from Colgate University and received a master's degree from the London School of Economics.
Dan Hatch, Chicago, Ill.
Hatch is the national vice president and the Chicago president of the nonprofit organisation Architects/Designers/Planners for Social Responsibility. He recently co-founded the firm Grounded Design Studio in Chicago. Hatch received his Master of Architecture degree from the University of Cincinnati and took time off during his thesis to study ecological design at the Ecosa Institute in Arizona. His background includes human rights work, community organising, and grassroots activism.
Matt Ostanik, Des Moines, Iowa
After five years of traditional architectural practice, Ostanik launched Submittal Exchange, an online system for the electronic exchange, review, and archiving of construction correspondence. He is the recipient of the American Institute of Architects Associate Member of the Year Award. Ostanik is an advocate of 1% For the Planet, a growing global movement to support environmental causes worldwide. He is a registered architect.
Casius Pealer, Washington, D.C.
Pealer is manager of the Affordable Housing Initiative at the United States Green Building Council, where he is responsible for structuring and negotiating mixed-finance transactions to create affordable mixed-income housing. He was national vice president of the American Institute of Architecture Students, taught carpentry in the West Indies as a Peace Corps volunteer, and co-founded the nonprofit ArchVoices. Pealer is a LEED-accredited attorney with a Master of Architecture degree from Tulane University and a Juris Doctor from the University of Michigan Law School.
Katie Swenson, Wellesley, Mass.
Swenson directs Enterprise's Rose Architectural Fellowship, designed to nurture a new generation of community architects. Swenson founded the Charlottesville Community Design Center and led them to establish, with Habitat for Humanity, an influential international design competition. The competion is recounted in the book Growing Urban Habitats: Seeking a New Housing Development Model, co-authored by Swenson. She holds a Bachelor of Arts degree from the University of California-Berkeley and a Master of Architecture degree from the University of Virginia.
Cari Varner, Starkville, Miss.
Varner has been with the Carl Small Town Center since January 2007, where she works with municipalities to assess, understand, and improve the impact of the built environment on quality of life. Varner's current research, funded by the United States Department of Energy, includes an investigation into contemporary suburban development and the single-family home as well as its growing impact on the rural Mississippi landscape. She has a Bachelor of Science degree from Cornell University as well as a Master of Science and a Master of Urban Planning from the University of Michigan.
Source:
www.di.net
,
http://greenway.us
---
For more information, please contact:
Jane Gaboury
Greenway Communications
T: +1 678 879 0932
E:
jgaboury@greenway.us
About DesignIntelligence
DesignIntelligence is the Design Futures Council's bi-monthly report on the future, delivering original research, insightful commentary, and instructive best practices. Design leaders rely on DesignIntelligence to deliver insight about emerging trends and management practices, allowing them to make their organization a better managed, more financially successful enterprise.
www.di.net