Spanish design associations respond to Madrid Olympic bid logo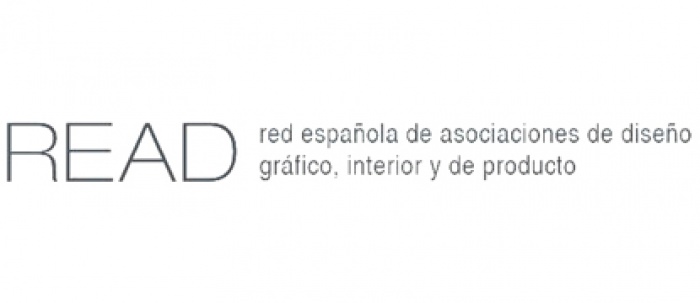 18.04.2012 Features
DIMAD, an Icograda Member from Spain, shares with us the response put forth by READ a recently formed national design network of which they are a member. This response was developed in light of recent controversy over the logo presented by the Madrid Olympic Committee in their bid for the 2020 summer games.
---
The Spanish Network of Graphic, Interior and Product Design Associations, READ by its Spanish acronym, is a national organisation bringing together important Spanish design associations: Asociación Andaluza de Diseñadores (AAD), Asociación de Diseñadores de la Comunidad Valenciana (ADCV), , Asociación de Profesionales del Diseño y Comunicación Publicitaria de la Región de Murcia (DIP) and Asociación de Diseñadores Industriales de Euskadi (EIDE).
The READ would like to express its concern about the controversy sparked by Madrid's Candidacy logo as a City aspiring to host the 2020 Olympic Games and show its deepest discomfort for the damage this is causing to the designers' community.
Based on our professional experience, the different designer associations consider that this controversy does not benefit either Madrid's Olympic candidacy or our country's design image.
It is the professional associations' task to foster cooperation with public institutions, firms and other organisations to promote and channel good design usage in all social, cultural and economic activities where design can play a role through commissions and contests. We therefore consider that the way in which the aforementioned commissions and contents are selected and take place has a direct impact on the final outcome. In this regard, the process chosen for this contest has resulted in an unsatisfactory outcome.
Charging a student with an assignment of such social, economic and cultural responsibility and significance is rather complex and can bring about unforeseeable results. Likewise, to commission its development to a firm or practitioner which does not specialise in brand design, development and management does not seem to be the best option either.
We deem it necessary and in READ we are committed to foster and disseminate basic standards to prevent design contests, including those targeted at students in a training environment, from allowing bad practice or controversies that benefit no one.
We believe that the terms for design contests should be based on the recommendations issued by international organisations such as Icograda (the International Council of Communication Design) /ICSID (the International Council of Industrial Design Associations) /IFI (the International Federation of Architects/Interior Designers), and of which some of our associations are members.
As a summary, for a design contest not to be regarded as speculative and for its outcome to be satisfactory, is should meet, among others, the following requirements:
Have a public and properly qualified panel with a high proportion of design professionals.
Equally pursue the two-fold objective of vouching for the final outcome of the contest and preserving equality for all the contestants.
Ensure respect for and protection of the contestants' intellectual property.
Make sure that the contestants and winners' remuneration complies with the specific recommendations issued by the above mentioned international bodies.
Moreover, when the contests are targeted at students, their main goal should be formative and focus on familiarising students with contests as part of their training. In these cases the contests should be integrated into academic activities and be compatible with the students' curriculum and the above mentioned recommendations. They should always be guided by the schools, faculties of teaching institutions.
It is essential to understand that international standards which govern good practices in contest performance not only guarantee the designers' and contestants' professional dignity but are also beneficial for the contest-organising body.
The above considerations clearly show that the approach of the contest which has generated the controversy did not meet the general recommendations deemed essential for this type of call by design professionals. We therefore demand greater care and attention for future initiatives.
At the READ we are committed to make progress in this regard, together with design promotion centres, schools, universities and all the other institutions connected with design.
Finding solutions for today's design should not make us overlook tomorrow's design.
See the original article (Spanish only)
---
For more information, please contact:
Ms. Concha Moreno
Madrid Designers' Association
Diego de León, 51 - 3 dcha.
Madrid, 28006
Spain
T: +34 91 474 67 80
F: +34 91 474 63 68
E conchamoreno@dimad.org
W www.dimad.org
About DIMAD
DIMAD is an association that conceives design as a meeting point between culture and the economy. DIMAD is a Professional Member of Icograda.