SPECIAL OFFER FOR ICOGRADA MEMBERS FROM IDN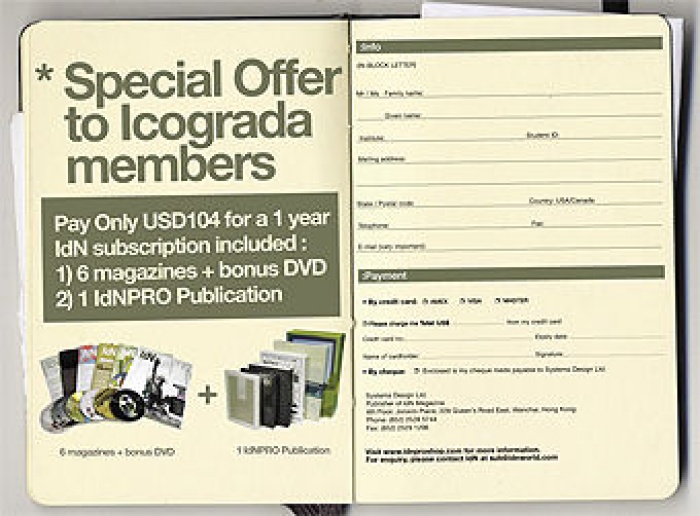 16.01.2007 News
Hong Kong
- IdN magazine is renewing its special offer for Icograda member associations. When you subscribe, you will receive a special rate of $104 USD plus a bonus DVD and idNPro publication.
IdN magazine is member of the Icograda Design Media Network. It is an international publication for creative people on a mission to amplify and unify the design community in Asia-Pacific and other parts of the world. It has been an active organiser of many design-related events. IdN magazine is devoted to bringing designers from around the globe together to communicate with, learn from and inspire one another. It has truly become what the initials of its title proclaim it to be: an international designers' network.
Currently IdN is published in five editions: Asia Pacific, Australia & International (in English), China/Hong Kong & Taiwan (in Chinese).
For Icograda members:
to download the special offer.
For Icograda Education Network(IEN members):
Click here
to download the special offer.
---
For further information please contact:
Systems Design Ltd.
Publisher of idN Magazine
4/F, Jonsim Place, 228 Queen's Road East
Wanchai Hong Kong
T +852 2528 5744
F +852 2529 1296
sub@idnworld.com