TAIWAN INTERNATIONAL POSTER DESIGN AWARD 2007 WINNERS ANNOUNCED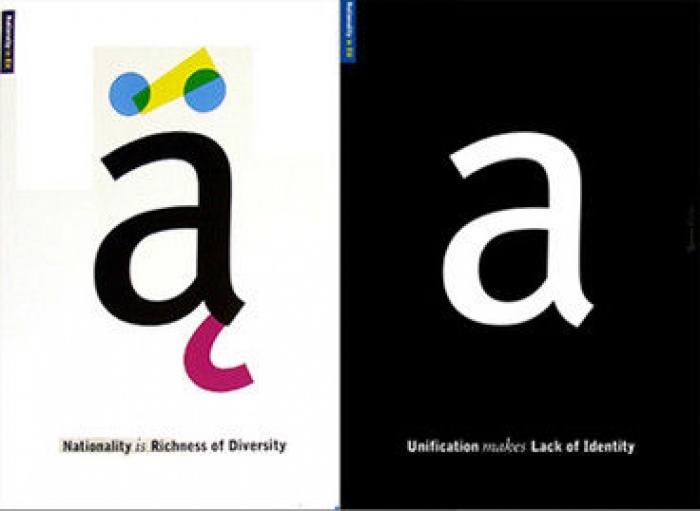 02.11.2007 News
Taipei (Taiwan)
- Organised by the China Productivity Center and jointly presented by The Graphic Design Association of Taiwan?GDA-Taiwan), Taiwan Graphic Design Association (TGDA), Taiwan Poster Design Association?TPDA) and the Kaohsiung Creators Association?KCA), the Taiwan International Poster Design Award is endorsed by Icograda and supported by the Japan Graphic Designers Association Inc. (JAGDA). The competition is open to designers from all regions and countries and more than 1 811 pieces from 42 countries were received for this year's event.
The jury
Seven international and three local judges jurors evaluated the work from 17-18 September. The jury included:
- Michel Bouvet (France, Professor of ESAG Penninghen)
- Don Ryun Chang (Korea, Icograda President Elect)
- Chaz Maviyane-Davies?USA, Professor of Massachusetts College of Art)
- Shigeo Fukuda?Japan, President of JAGDA, AGI Member)
- Jan Rajlich Jr. (Czech Republic, Brno Biennale Organizational Committee?
- Maria Kurpik?Poland, Director of Poster Museum in Wilanow)
- Ronald Curchod?Switzerland, AGI member)
- Apex Lin, Pang-Soong?Director of Fine Art, National Taiwan Normal University?
- Liu Kai?Taiwan, Liu Kai Design Studio)
- Jeff, Che-Fu Liao?Taiwan, Chief Director of Focus Design Associates)
The awards
There are 22 awards and 125 finalists selected from the 1 811 submissions:
Grand Prize:
Mehdi Saeedi
Icograda Excellence Award:
Tomasz Kipka
JAGDA Excellence Award:
Paula Troxler
Special theme: Humanitarian Concern
Gold medal: Horng Jer Lin
Silver medal: Shiau Jia Shiou
Bronze medal: Timo Berry
Open: Commercial
Gold medal: Kashimi Yano
Silver medal: Ming Lung Yu
Bronze medal: Milton Glaser
Open: Promotional
Gold medal: Claude Kuhn
Silver medal: Mitsuo Katsui
Bronze medal: Bruno Monguzzi
Judges' Special Award
Radovan Jenko
Mu Han Huang
Tai Keung Kan
Martin Woodtli
Jochen Fiedler
Reza Abedini
Stephan Walter
Dan Reisinger
Ebuseleme Gulen
Milton Glaser
The prizes
Grand prize winner Mehdi Saeedi will receive a solo design exhibition in Taiwan in addition to the prize of USD $10 000. Each of the Icograda and JAGDA winners receive a prize of USD $5 000. Gold, silver and bronze medalists receive USD $3 000, $2 000 and $1 000 respectively.
All prize-winning submissions will be included in the special publication "Taiwan International Poster Design Award 2007" and displayed on the "Commercial Design Improvement Project" website.
A complete list of the winning pieces plus the finalists, may be viewed on the
website
.
---
For further information please contact:

Calven H. H. Chiu
China Productivity Center
E: 1303@cpc.org.tw