The Chartered Society of Designers develops membership collaboration in China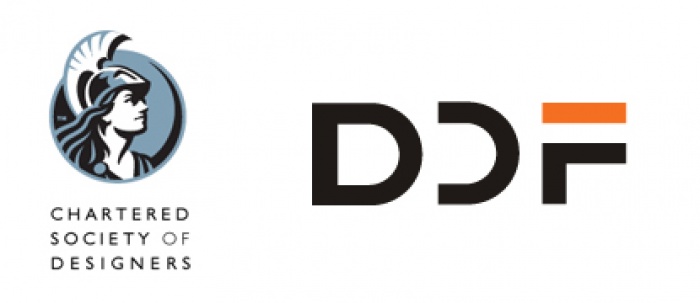 17.07.2011 News
London (United Kingdom) - Following on from the business interest focused around the meeting of Premier Wen Jiabao with Prime Minister David Cameron earlier this month the Chartered Society of Designers (CSD) has announced a major collaboration which will see membership of the Society made available to designers throughout mainland China, Taiwan, Macao and Hong Kong.
At a signing ceremony in Beijing on Tuesday 5 July, Chief Executive of CSD, Frank Peters signed a Memorandum of Understanding with Mr. Xing Lei, the Chief Executive of the Dragon Design Foundation (DDF) which sees the two organisations working together to promote the highest standards of professional design practice in China.
Commenting on the collaboration Frank Peters said, "This is truly a major event not just for CSD and DDF but most importantly for the design profession and those who receive the benefits design can bring to everyday life. It is a collaboration that benefits designers, commerce and ultimately society. We are continually reminded that the world is watching China to see how it will tackle issues of manufacturing and its effect on our environment and we share those concerns but we cannot just watch. We have all shared the benefits of China's global repositioning and therefore we have a responsibility to engage, share knowledge, offer support and assist in creating a sustainable industrial model and professional design practice has a major role to play in this strategy."
The signing of the MoU comes six years after CSD commenced its discussions with DDF at their inaugural design festival in Qingdao. Over this period the Society had discussions with the major design discipline organisations in China as well as industry, educational institutions and government representatives.
Mr. Xing Lei of DDF said, "It was clear from our first meeting with CSD that there was a mutual desire to help designers develop their profession in preparation for the difficult tasks ahead in developing a sustainable economy which respects the values of people and the environment. The world recognises the leading role the UK plays in design and it is also aware of the global power of China as a producing and consuming nation. It makes perfect sense for the professional body for design in the UK and the leading design foundation in China, both of which represent designers across all disciplines, to collaborate in bringing together designers from both nations for mutual development and benefit.' He added, 'The standards operated by CSD are respected by DDF and we will be promoting these throughout China".
The CSD membership structure and the CSD Genetic Matrix on which it and other programmes are based will be adopted by DDF and promoted across the professional design sector in China.
Chris Ramsden, President of CSD commenting on the signing said, "The importance of this agreement cannot be overstated coming at a time when design collaboration has such a critical role to play in solving the issues we all face. The Society has worked relentlessly over the past decade to establish and refine a structured basis for professional practice that harmonises with other professional sectors and design communities in other countries and this agreement is a great endorsement of the Society and an achievement for the UK design profession."
---
For more information, please contact:
Victoria Smith
Chartered Society of Designers
1 Cedar Court
Royal Oak Yard
Bermondsey Street
London
SE1 3GA United Kingdom
T +44 20 7357 8088
F +44 20 7407 9878
E info@csd.org.uk
W csd.org.uk
About Dragon Design Foundation (DDF)
DDF is part of the China Guanghua Foundation (GHF), a non-profit group supported by the State-run All China Youth Federation that helps aid China's science and technological development. DDF delivers the Dragon Design Festival each year in various provinces in China and also makes an annual award to the Top Ten Chinese Designers.
ddfchina.com
About the Chartered Society of Designers (CSD)
Founded in 1930, CSD is the professional body for designers practicing across all design disciplines. CSD is governed by Royal Charter which specifies objects obliging its members to practice to the highest professional standards. Membership is only awarded to designers demonstrating their ability against a set of competences, the CSD Genetic Matrix, developed as a framework for best professional design practice.
csd.org.uk