The Design Institute of Australia announces Oliver Kratzer FDIA as its new President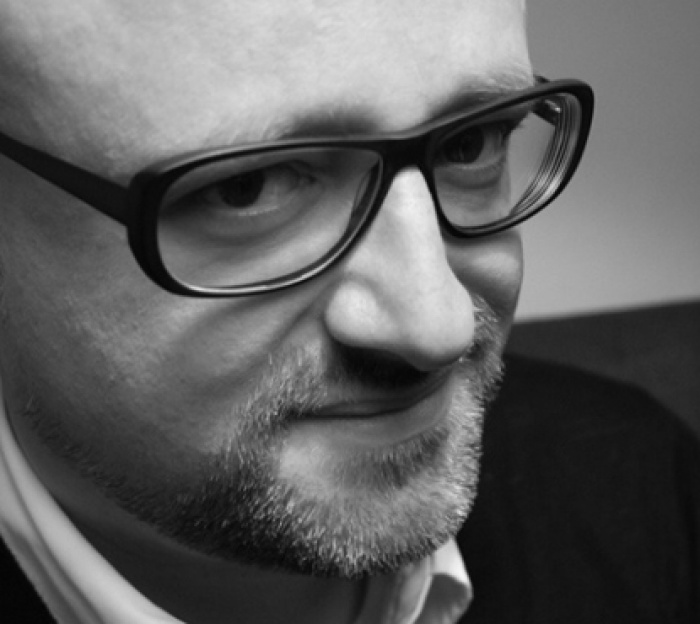 14.12.2010 News
Melbourne (Australia)
- The (DIA) has announced industrial designer Oliver Kratzer FDIA as its new President.
Well equipped for the job, Mr Kratzer is the founder and MD of Sydney based industrial design consultancy, Ideal Industrial. A passionate advocate for the positive role design can play in business, Mr Kratzer was the joint recipient of one of the United States design industry's most venerated accolade, the Gold Industrial Design Excellence Award (IDEA) for his company's work on JLG ProLift. His portfolio ranges from shampoo bottles (Fudge) to truck rear vision mirrors, "If it's mass produced, we design it!"
Commenting on challenges and opportunities facing the Australian design industry during his term, Mr Kratzer is optimistic.
"I think there are bright skies ahead as a new generation of managers and executives emerge with an appreciation and understanding of the role that design can play in business."
"There is still the waft of GFC hanging around, however Australia escaped relatively lightly in comparison to other countries. Some design disciplines were bruised harder than others, but most are bouncing back," he says.
The "beyond normal expectation" increase in DIA memberships experienced during the GFC period is another confidence boost.
"The DIA's membership growth can be read as a show of the tangible return value of initiatives such as DIA's
Continuing Professional Development Program
and the
Fee and Salary Survey
."
"The ability to network at DIA events with the cream of the design industry and to share ideas with peers is another exceptional benefit that comes into its own particularly, during turbulent economic times," says Mr Kratzer.
"One of the challenges in industry is to make sure the voice of design is heard properly; it's ensuring that people get the right message as to what design is about."
"State Government initiatives such as the Ulysses Transforming Business Through Design program in Queensland and the Design Integration program in Victoria, in tandem with the Creative Industries Innovation Centre (CIIC) federally, are ways of funnelling this and ensuring that design is firmly on people's radars."
"It's about integrating design into business. There is anecdotal evidence of design's increased recognition at board level, of moving to the pull rather than the push approach."
As a board member of the recently launched
Australian Design Alliance
(AdA), Mr Kratzer advocates that "having all the professional bodies representing the creative industries at the one table provides a streamlined portal for State and the Federal Governments to access the creative industries. The AdA is another bright spot on the horizon." he says.
Likewise DIA as Australia's only multi-disciplinary professional design body enables dialogue.
As for putting his own stamp on the organisation, "The DIA is doing a great job, but there is also room for improvement. We have an excellent structure and now is the time to get the machine really humming along."
An incredible framework has been established during the past decade, kicked off by David Robertson LFDIA's eight-years as DIA President (2000-2008) which focussed on the establishment of national office, consolidation of systems and processes and growth.
"Building on theses strong foundations, outgoing DIA President Joanne Cys LFDIA is to be commended for her enormous cultural contribution and her strategic work to raise the profile of DIA beyond its own membership locally, nationally and internationally on both design issues but also areas that design can contribute to."
Not one for spruiking heroic statements or moving the DIA in a radical direction Mr Kratzer says, "I see myself as getting in there, empowering people at the grass-roots level, underpinning the strength of the institute and its support of the industry."
Mr Kratzer is one for rolling up his sleeves for the DIA and leading by example. A member since 1998 he served as NSW State President for three years, National Treasurer October 2006 - 2008, DIA Vice President October 2008 - 2009 and National President Elect October 2009 - 2010 before his appointment as National President.
Mr Kratzer FDIA and Accredited Designer™ is keen for DIA's accreditation system to gain greater recognition and hopefully greater protection surrounding professional use of the title, Designer.
---
For more information, please contact:
Caroline Caneva
National Program & Events Officer
Design Institute of Australia
E:
ccaneva@design.org.au
T: 1300 888 056
About the Design Institute of Australia
The Design Institute of Australia - Australia's only professional, multi-disciplinary design organisation - has been actively improving the community and status of designers since 1947. The organisation promotes the value of design and designers to industry, business, government and the community. The DIA provides a vibrant networking base on a state, national and international level. Through its international affiliations, the DIA links its members with designers in over 40 countries.
www.design.org.au