19TH WARSAW POSTER BIENNIAL AWARDS ANNOUNCED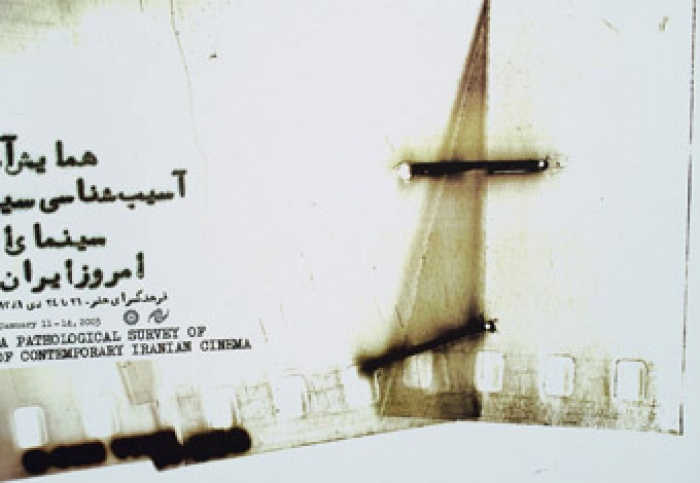 08.06.2004 News
Brussels (Belgium)
- The organisers of the 19th International Poster Biennale (IPB) have announced the results of its poster competition. The 19th IPB Jury consisted of the following members: Philippe Apeloig (France), Maciej Buszewicz (Poland), Dorota Folga-Januszewska (Poland), Daniela Haufe (Germany), Anabella Salem (Argentina). Chaired by Anabella Salem, the jury awarded 15 posters. The posters of the 19th IPB competition represents international works created between 2002 and 2003 in the categories 'ideological,' 'cultural,' 'advertising' and 'debuts'.
The following posters were awarded:
Ideological Posters (A):
GOLD MEDAL:
Poster no: 169, author: Norikazu Kita, Japan
title: "Gravity"
SILVER MEDAL: (ex aequo)
poster no: 219, author: Alejandro Magallanes, Mexico
title: "Ciudad Juarez, Mexico. 300 murdered women"
poster no: 253, author: Shunji Niinomi, Japan
title: "Save me"
BRONZE MEDAL:
poster nr: 149, author Jaga Jankowska , Poland
title: "Winter goes, poverty stays"
poster no: 182, author: Sebastian Kubica, Poland
title: "100th anniversary of hospital"
Posters Promoting Culture and Art (B):
GOLD MEDAL:
poster no: 54, author: Vladimir Chaika, Russia
title: "Mayakowski: Day before yesterday. Yesterday. Today (3)"
SILVER MEDAL (ex aequo):
poster no: 308, author: Paula Scher, US
title: "As you like it, William Shakespeare"
poster no: 370, author: Henning Wagenbreth, Germany
title: "Jazz Fest Berlin"
BRONZE MEDAL: (ex aequo)
poster no: 355, author: Annik Troxler, Switzerland
title: "Intimities"
poster no: 305 , author: Koichi Sato
title: "MANA Screen 25th Anniversary"
Advertising Posters (C):
No posters have been awarded.
Additional Category - Debuts (D):
GOLD DEBUT:
poster no: 39, author: Franz Scholz, Germany
title: "The ocean starts here"
Honorary mention:
poster no: 1, author: Tereza Bredlerova, Czech Republic
title: "I love war in spring"
ICOGRADA EXCELLENCE AWARD:
poster no: 232, author: Saed Meshki, Iran
title: "A Pathological Survey of Contemporary Iranian Cinema"
HONOURED PRIZE OF JOZEF MROSZCZAK:
poster no: 45, author: Erich Brechbuhl
title: "Theatersport"
Competition for Posters Devoted to Witold Gombrowicz's Ideas
Ryszard Kajzer, Poland
for the poster to the quotation from "Diary" by Witold Gombrowicz "A characteristic of literature is its aquity".
---
For further information please contact:
The IPB Secretary Poster Museum at Wilanow
10/16 St. Kostki Potockiego street
E:
Biennale@mnw.art.pl
W:
www.postermuseum.pl
The 19th International Poster Biennial is endorsed by Icograda. Icograda endorsement is a guarantee that the design event complies with approved international guidelines.