ICOGRADA ENDORSES LOGO2004: 4TH INTERNATIONAL LOGO BIENNIAL AWARDS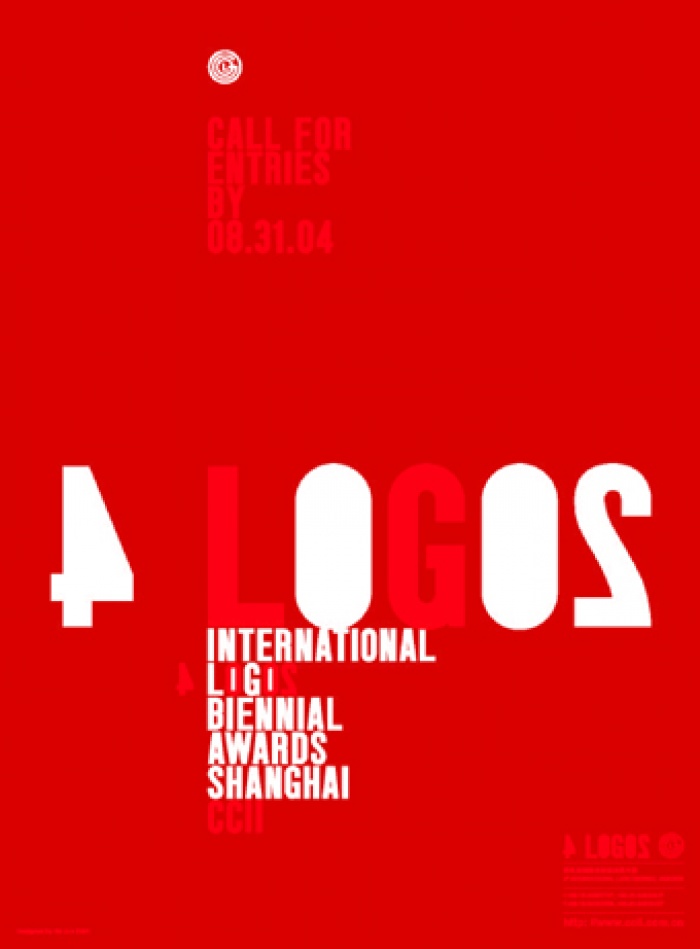 21.06.2004 News
Brussels (Belgium)
- LOGO2004: 4th International Logo Biennial Awards has received Icograda's endorsement.* Founded and organised by Capital Corporation Image Institution (CCII), the event will be held in Shanghai, China. The Biennial will exhibit winning logo designs from the Asia-Pacific region and around the world, and will act as a professional forum of identity design. CCII is now accepting entries until 31 August 2004 and will award the design winners in September 2004.
The entries for the competition must have been designed during 2000-2004 and can be submitted by design companies and individuals from around the world. Designs may be submitted under the following categories:
A. Trademark/Logo: logo designs that reflect Culture, Business and Social sectors
B. Visual Identity Series: design focusing on visual identity
C. Spark Creation: innovative works and new concepts
D. Corporation Image Management: designs that show conceptual innovation and excellent management of corporate visual identity
E. Promoting: designs by institutions specialising in trademark/logo design, visual identity or design education
The judges of this year's competition include Dan Reisinger (Israel), Yu Bingnan (China), Lenz Anetter (France), David Carson (United States), Xie Jianjun (China). All awarded works will be shown in the China and Asia-Pacific travelling Exhibition and will be included in the Logo Biennial Awards 2004 Almanac and the CCII website. The submission deadline is 31 August 2004. Complete entry details are available at
www.ccii.com.cn/logo/index.htm
---
For further information please contact:
Capital Corporation Image Institution
No.2, Wan Hong Xi Jie, Chaoyang District,
Beijing, China 100015
T: + 86 10 8456 7727
F: + 86 10 6435 5550
E:
logo@ccii.com.cn
W:
www.ccii.com.cn/logo/index.htm
*Icograda endorsement is a guarantee that the design event complies with approved international guidelines.