2008 SEGD DESIGN AWARDS: THE BEST IN ENVIRONMENTAL GRAPHIC DESIGN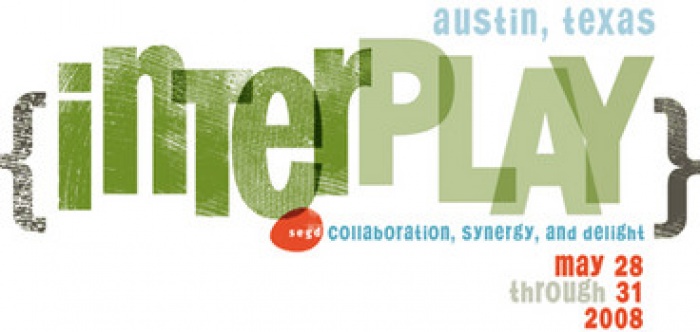 09.06.2008 News
Washington (United States)
- Graphics for an abandoned German coal mine and a pavilion where visitors interact with shadow poems were among the top winners in the 2008 SEGD Design Awards, the annual competition recognising the best in environmental graphic design.
Thirty eight winning entries represent a diverse range of projects at the intersection of graphic design, interior design, architecture, communications, and landscape architecture. The annual competition, established in 1987, is sponsored by SEGD (the Society for Environmental Graphic Design), an international nonprofit educational foundation providing resources for designers involved in the design, development, and implementation of communications in the built environment.
David Vanden-Eynden, principal of Calori & Vanden-Eynden/Design Consultants (New York) and chair of the 2008 SEGD Design Awards jury, says a record 407 projects were entered in the competition. "The winning entries not only represent design excellence from around the globe, they demonstrate the inclusive, multidisciplinary nature of environmental graphic design," he notes. "I was truly impressed with the overall caliber of the work. The submissions inspired me, delighted me and, at times, made me envious."
The jury was as multidisciplinary as the entries, consisting of architects and environmental, experience, exhibit, and retail designers. In addition to Vanden-Eynden, the jury included Sandro Franchini, creative director for Crate & Barrel (Chicago); Kelly Kolar, principal of Kolar Design (Cincinnati); Tali Krakowsky, director of experience design for Imaginary Forces (Los Angeles and New York); Merritt Price, director of exhibitions for the Getty Museum (Los Angeles); Ronald Shakespear, principal of Shakespear Dise?o (Buenos Aires); and Rob Whitlock, design partner with KPF Architects (New York).
The projects selected for recognition, presented with awards at the 2008 SEGD Conference+ Expo (28-31 May in Austin, Texas) are:
Honor Awards
de Young Museum Signage and Environmental Graphics, San Francisco, by Debra Nichols Design (San Francisco)
Drive By, North Hollywood, by Electroland LLC (Los Angeles)
NeoCon East Installation, Baltimore, by Gensler (Baltimore)
The New York Times Building Fa?ade, New York, by Pentagram Design (New York)
One Day Poem Pavilion, Pasadena, by Jiyeon Song (Glendale, CA)
Spertus Institute Environmental Graphics and Wayfinding, Chicago, by Studio/lab (Chicago)
Teknion IIDEX Exhibit 2007, Toronto, by Vanderbyl Design (San Francisco)
University of South Australia Signage, Adelaide, Australia, by emerystudio (Southbank, VIC, Australia)
Zeche Zollverein Wayfinding, Essen, Germany, by F!RSTdesign (Cologne, Germany)
Merit Awards
Afsluitdijk Exhibition/Visitor Centre, Afsluitdijk, Netherlands, by 2D3D Designers (The Hague, Netherlands)
Ateliér ? Torce Facade, Rennes, France, by GKD-USA (Cambridge, MD)
Chroma Streams: Tide and Traffic, Glasgow, Scotland, by Leni Schwendinger Light Projects Ltd. (New York)
Cradle of Christianity Exhibit, Ft. Lauderdale and Atlanta, by McMillan Group (Westport, CT)
Detroit Institute of Arts Interactive Exhibits, Detroit, by Pentagram Design (New York)
Discovery World at Pier Wisconsin Signage, Milwaukee, by Wojciechowski Design (Boston)
Duke Energy Center Fa?ade Graphics, Cincinnati, by Sussman/Prejza & Co. (Culver City, CA)
Enteractive at 11th and Flower, Los Angeles, by Electroland LLC (Los Angeles)
Fairmount Park Master Signage and Interpretive Guidelines, Philadelphia, by Cloud Gehshan Associates (Philadelphia)
Glory Days: New York Baseball 1947-1957, New York, by Pentagram Design (New York)
W.L. Gore Capabilities Center, Newark, DE, by Carbone Smolan Agency (New York)
Good Housekeeping Institute Exhibit, New York, by C&G Partners (New York)
Home Depot Design Center, Charlotte, by Little (Charlotte)
InterActiveCorp Video Wall, New York, by Trollbäck + Company (New York)
Manchester Civil Justice Centre Wayfinding and Signage, Manchester, UK, by emerystudio (Southbank, VIC, Australia)
Powerhouse Museum Wayfinding and Graphics, Sydney, by Frost Design (Sydney)
Rallye BMW Facade, Westbury, NY, by GKD-USA (Cambridge, MD)
Reinventing the Globe: A Shakespearean Theater for the 21st Century, conceptual, by Rockwell Group (New York)
San-Ai Clinic Color and Signage Design, Kagoshima Prefecture, Japan, by Maya Nakamuta (Fukuoka, Japan)
Santa Monica Civic Center Parking Structure Signage, Santa Monica, CA, by Beck & Graboski Design Office (Santa Monica, CA)
Signs of Love/Signs - of the Holidays, Reno, by The Glenn Group (Reno)
Teknion IIDEX Exhibit 2006, Toronto, by Vanderbyl Design (San Francisco)
Texas Medical Center Wayfinding System, Houston, by fd2s Inc. (Austin)
Universal Studios AMC Cinema Graphics, Universal City, CA, by Sussman/Prejza & Co. (Culver City, CA)
Visual Arts Center of Richmond Signage and Graphics, Richmond, VA, by 3north (Richmond, VA)
Wilson Sporting Goods Headquarters, Chicago, by Gensler (Chicago)
Yale University Art Gallery Signage, Providence, RI, by Open (New York)
Jury Awards
Billboard Earthbag Project, conceptual, by Norman Lee (Willis, TX)
34th Street Parking Regulation Sign System, New York, by 34th Street Partnership (New York)
For more information:
segd@segd.org
---
About SEGD
SEGD is the global community of people who work at the intersection of communication design and the built environment. SEGD is a Promotional Member of Icograda.
www.segd.org