DEGREE 44 – DESIGN DEGREE SHOW 2008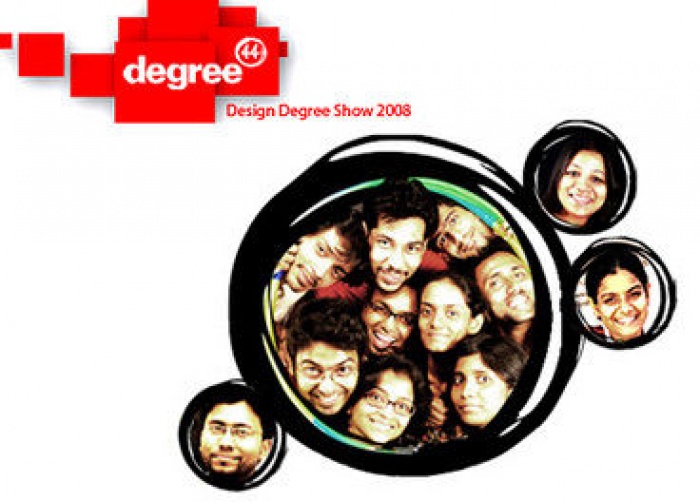 10.06.2008 News
Mumbai (India)
– Design Degree Show (DDS) is an annual event showcasing the design efforts of graduating students and the faculty members at the Industrial Design Centre (IDC) at IIT Bombay. DDS is aimed at creating awareness in society of and simultaneously offering a platform for interaction with the industry.
This year, along with the exhibition and presentation of projects, a number of events are scheduled.
Design Experience 2008
9-10 June 2008
The seminar is jointly organised by IDC, IIT Bombay and InDeAs (India Design Association). The seminar aims to showcase the work done by designers and other professionals related to the field, and provides an opportunity to get an insight into their different experiences while designing.
The seminar has presentations of case studies by leading design professionals, followed by discussions by leaders and thinkers related to the design.
Design Workshops 2008
11 June 2008
The Design workshops are being held for high school students on different areas of design such as Auto Design, Animation, Music Video Design and Creativity.
Design Degree Show 2008
13 – 15 June 2008
This year the DDS exhibition, themed 'Degree-44' is being held at Nehru Centre, Worli, Mumbai. The exhibition will consist of exhibits displaying the design solutions of graduating students from the streams of Visual Communication, Interaction Design, Animation Design and Industrial Design.
Spread over three days, the exhibition allows the general public as well as the industry to see the way design can make a difference to them. DDS also allows for the industry and the students to freely interact, to think of ways in which their projects could be taken forward.
Design Meet 2008
Saturday 14 June 2008
The Design Meet is being held at 8:00 PM on Saturday 14th June - is a meeting point for all professional designers, students, visiting faculty, staff and faculty.
Sponsored by:
Autodesk
Microsoft Research
Google
Yahoo
Symantec
InDeAs
For more information:
Industrial Design Centre
Indian Institute of Technology Bombay
Powai, Mumbai – 400 076
T: +91 22 2576 7801, +91 93719 93115
F: +91 22 2576 7803
E:
degree44@gmail.com
W:
http://www.idc.iitb.ac.in/dds
---
About IDC
IDC has academic programs in the areas of Industrial Design, Visual Communication, Interaction Design and Animation. The education Programme at IDC is a unique mix of pedagogic experimentation with pragmatic design approach and blends hard-core problem solving with design research. New thoughts, philosophies and research into several aspects of design are experimented and integrated to have continuous revitalization of the academic programmes at IDC
. IDC is a Member of the Icograda Education Network.