2010 Taiwan International Design Competition opens call for entries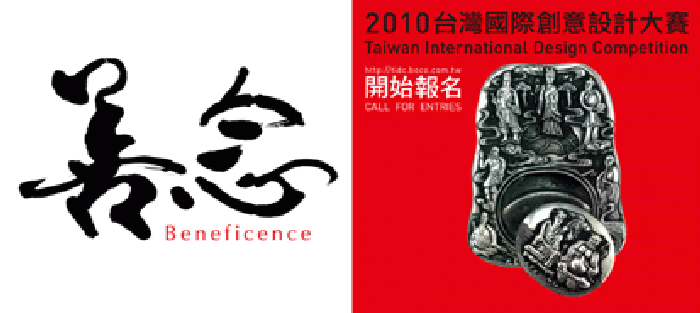 01.06.2010 News
Taipei (Taiwan, Chinese Taipei)
- Now in its 9th consecutive year, the Taiwan International Design Competition (TIDC) invites designers, teachers or students of design related departments or schools and people interested in design to submit creative product designs that reflect the theme "Beneficence".
What distinguishes TIDC from other international design competitions is its orientation as a conceptual design competition. In addition to encourage more imaginative and innovative creations, it also hopes to use current trends to inspire designers to have more profound philosophical and humanistic reflections. This will allow designers to not just be confined to an 'object' itself, but to incorporate a return to the subtleties of life into design.
Theme: "Beneficence"
There is no differentiation between people and no national boundaries. The most beautiful and eternal value in this world is the beneficence found in every one of us. Design innovation should appeal to the righteousness in every global citizen, and this collective beneficence manifests itself in the power of design.
The registration deadline is
20 August 2010
.
Find out complete details at
tidc.boco.com.tw
---
For more information, please contact:
2010 Taiwan International Design Competition Secretariat
Taiwan Design Center
3F, Bldg.G, 3-1 Park Street, Nangang
Taipei 115
Taiwan (Chinese Taipei)
T: +886 2 2705 2112 ext.11
F: +886 2 2755 7334
E:
tidc2010@gmail.com
W:
tidc.boco.com.tw
About TIDC

The 2010 Taiwan International Design Competition is organised by the
, established in 2003 to promote the development of the cultural and creative industry. It
has been positioned as an integrated platform to promote creative design. Its main mission is to upgrade original creativity of Taiwanese designers, promote international design exchanges, improve the market competitiveness of Taiwanese industries, help enterprises build up their own brand, raise value-added of the said industries and tell the world that the era of "Designed in Taiwan" has come.