2012 SEGD Global Design Awards: Great Ideas Win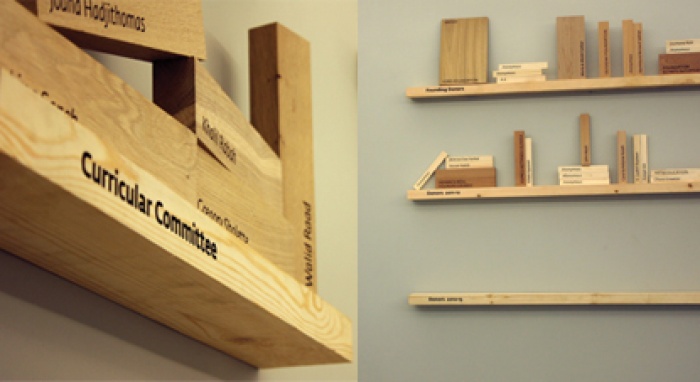 05.07.2012 News
Washington DC (United States)
- Effective environmental graphic design doesn't require huge budgets, large audiences, or the latest in technology. Winning projects in the 's 2012 SEGD Global Design Awards show how strong ideas, well executed, can dramatically impact the built environment and how people experience it.
Winners in the 2012 SEGD Global Design Awards - the annual program honoring the best in communication design for the built environment - range from a low?tech, low?budget donor wall at an art school in Beirut to a multi?million dollar media installation at New York's Lincoln Center and signage along the High Line, New York's park?in?the?sky. They also include an exhibition of historic quilts, a sculpture trail in Tasmania, wayfinding for the U.S. National Mall in Washington, D.C., and a range of corporate, civic, and museum environments.
"The winning projects represent a wide diversity of typologies, a substantial integration of technology, and yet a timelessness that is not invaded by the latest high?tech gadgetry," says Edwin L. Hofmann, Associate Vice President of Prototype Design for Limited Brands/Victoria's Secret and Chair of the 2012 SEGD Global Design Awards jury. "What they all have in common is the solid foundation of strong concepts, well executed regardless of budget or medium."
The winning projects also illustrate the dramatic impact that environmental graphic design has on the built world - and how EGD can impact the way people perceive and use public spaces, adds Hofmann. "In short, EGD can make the world a better place."
The 2012 winners were announced Saturday, 9 June, in the finale to the 2012 SEGD Conference, held in New York June 7?9. The 2012 jury led by Hofmann selected 18 winning projects, including six that received the highest recognition, Honor Awards. Ten projects received Merit Awards and two received Jury Awards.
A video of the winning projects, as well as photos, descriptions, and team credits, is available at the
SEGD Design Awards archive
.
---
For more information, please contact:
Pat Knapp
T +1 513 751 1383
E
pat@segd.org
About SEGD
Founded in 1973, (the Society for Environmental Graphic Design) is the global community of people working at the intersection of communication design and the built environment. Through educational programs, research, and publications, SEGD's mission is to provide learning opportunities and resources for professionals involved in EGD, promote the importance of the discipline in establishing place, and continue to refine standards of practice for the field.
segd.org