2013 ADAA opens submission session II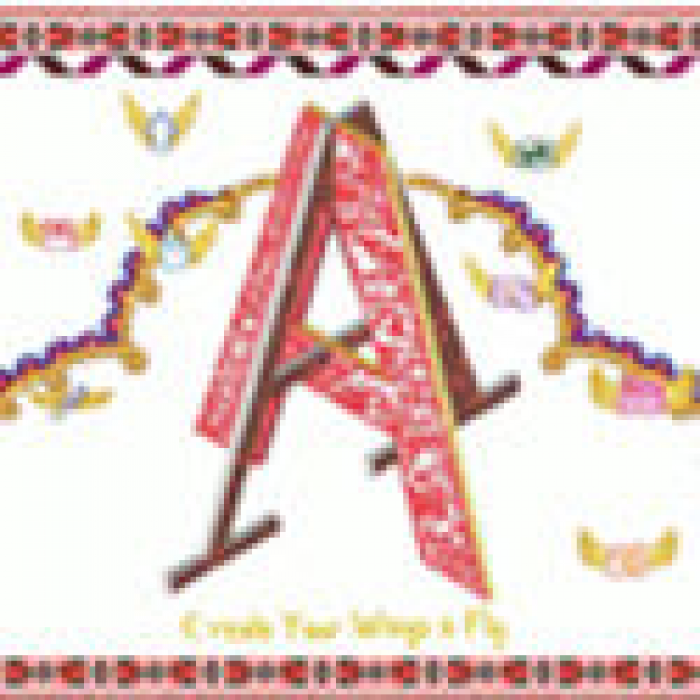 15.04.2013 News
San Jose (United States)
- The first submission session of the 2013 Adobe Design Achievement Awards competition closed on 12 April with a total of 844 entries by students from higher-level institutions from all over the world.
Judges Announced
Adobe and Icograda selected a panel of outstanding individuals from their international networks, to review this year's submissions. The entries from the first submission session are now being reviewed online by the ADAA jury. Session I Semifinalists will be officially announced in May 2013.
Category judges
are invited to San Jose in August 2013 to review all semifinalist entries and select category winners.
The 2012 Adobe Design Achievement Award jury is comprised of:
Category Judges
Lilit Hayrapetyan, Art director/designer/3d artist, Psyop | USA
Harry Pearce, Partner, Pentagram | UK
Matias Corea, Co-founder and Chief of Design at Behance | USA
Mikael Kanfi, Partner and Chief Product Officer, Twist Image | Canada
Peter Højer, Head of Deign, DR Design | Denmark
Phoebe Glasfurd, Creative Director and Co-founder, Glasfurd&Walker | Canada
Mike Kus, Graphic Designer, Illustrator, Web & UI Designer | UK
Hsien-yin Ingrid Chou, Assistant Creative Director, MoMA | USA
Pre-Selection Panel
Rilla Alexander, Designer/Illustrator, By Rilla | Germany
Ray Lavers, Cinematographer, Gamut | Canada
Kyle McArdle, Web Developer, Cornerstone Legal Consultants | USA
Monica Zacarias, Art Director | Mexico
William Miller, Photographer, William Miller | USA
Sara Poli, Art Director / Graphic Designer, Tomomot | Italy
Yeong-woong Cheong, CEO, eeung Co., Ltd. | South Korea
Bryan Berger, Lead UI Designer/Developer, IAC | USA
Sara Blake, Illustrator, ZSO | USA
Fernando Domínguez, Creative Directors, Dvein | Spain
Nina Boesch, Senior Interaction Designer, Ralph Appelbaum Associates | USA
Nik Dudukovic, Freelance, Nik Dudukovic | Canada
Eric Finkelman, Manager, Creative Development, Fullscreen | USA
Teo Guillem, Creative Directors, Dvein | Spain
Reanna Evoy, Senior Art Director, ALDO Group | Canada
Chris Ro, Graphic Designer/Educator, ADearFriend | South Korea
Patrick Jean, Director, Iconoclast | USA
Chau Nguyen, Web Developer, HUGE inc | USA
Mike Kazantzis, Creative Director, Colangelo | USA
Carlos Pardo, Creative Director, Dvein | Spain
David Prosser, Director, Studio AKA | UK
David William Turner, Camera, Editor, Writer, Freelance | USA
Jennie Reinish, Chief Creative Officer/Owner, Tidepool pictures | USA
Stephanie Secrest, Freelance Company Owner, Stephanie Secrest Photography | USA
Federico Espinosa, Senior Web Designer & Front End Developer, Reitmans | Canada
Submission Session II Now Open
The second Submission Session has now begun. Students can submit entries created with Adobe software to earn a chance at recognition, mentorship, Adobe software, and cash prizes. The final submission deadline is
21 June 2013
. Semifinalists from both Submission Sessions will be reviewed in August 2013, by the 2013 ADAA Category judges, an international panel of industry leaders.
Students are invited to
submit
projects and view winning work from prior years in the
ADAA Gallery
.
For detailed information about ADAA submission guidelines, deadlines, categories and more, visit
adobeawards.com
---
For inquiries, contact:
Elizabeth Carbonell
Project Manager
Icograda Secretariat

About Adobe Systems Incorporated
Adobe is changing the world through digital experiences.
adobe.com
About Icograda
Icograda is the world body for professional communication design. Founded in 1963, Icograda promotes communication designers' vital role in society and commerce.
icograda.org