3X3 MAGAZINE JOINS ICOGRADA DESIGN MEDIA NETWORK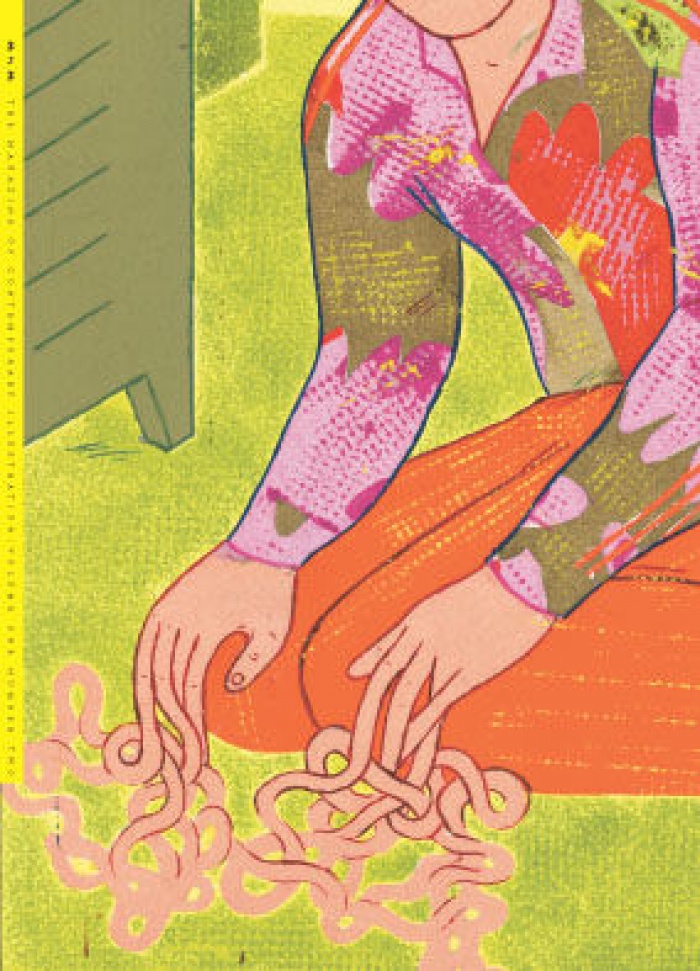 19.07.2004 News
Brussels (Belgium)
-
3x3
, The Magazine of Contemporary Illustration and "the first magazine devoted entirely to the art of illustration" has joined the Icograda Design Media Network (IDMN).
3x3
is an American publication that features emerging and established illustrators from the around the world. Published by Charles Hively, the magazine joins the international network of design media publishers that comprise the IDMN.
3x3
is dedicated to providing the most current information in the world of illustration. Each issue takes an in-depth look at the art and environment of three top illustrators - their influences, how they work with clients and how they got their first big break. The magazine also features 16 of the best new talents as well as more established illustrators from the United States, Europe and Asia.
3x3
is distributed in Europe by Central Books in the UK and is available at most Borders stores as well as the Tate Modern. Issue #2 of the publication is now in newsstands in Europe and will be available in the United States at the end of June.
Charles Hively serves as both publisher and design director of
3x3
magazine. He has worked as an illustrator, co-publisher for
Graphis
and founder of several advertising agencies. Throughout his projects, he has promoted the use of illustration and he has worked with some of the best illustrators in the United States, including Seymour Chwast, Ed Sorel, Charles Saxon, the
New Yorker
cartoonists, Lou Myers and Jean Michel Folon. Hively enjoys this new avenue. "At
3x3
I get to look at illustrators from all over the world and invite them to be a part of something new, it's truly exciting and I don't even consider it work."
---
For further information please contact:
Publisher: Mr. Charles Edward Hively
E:
chively@3x3mag.com
3x3
Magazine
244 Fifth Avenue, Suite F269
New York, New York 10001
United States
T: +1 212 591 2566
F: +1 212 591 6534
E:
info@3x3mag.com
W:
www.3x3mag.com
---
The Icograda Design Media Network (IDMN) brings the world's design media together in an online community - a single, convenient source at
www.media.icograda.net
Formed by Icograda at the request of the international design media, the IDMN is dedicated to establishing and promoting standards and ethics in design journalism. It creates a forum for sharing ideas and information, fostering discourse among participants and with Icograda, and contributing to the furtherance of a meaningful body of knowledge regarding design and the role that design plays in modern society. Bona fide design media receive a free listing and a website link, provided as a service to the international design community. Design media publishers wishing to become IDMN Participants on a voluntary, no-fee, advertising-exchange basis may apply directly to Icograda - for an application/agreement contact the IDMN administrator at
admin@media.icograda.net
To see
3x3
's IDMN profile, visit
www.media.icograda.net/web/idmn.shtml?m=Tx3
To see other publications participating in the Icograda Design Media Network, visit the IDMN website at
www.media.icograda.net