PROGRAFICA TO ESTABLISH HOUSE OF GRAPHIC DESIGN AND TYPOGRAPHY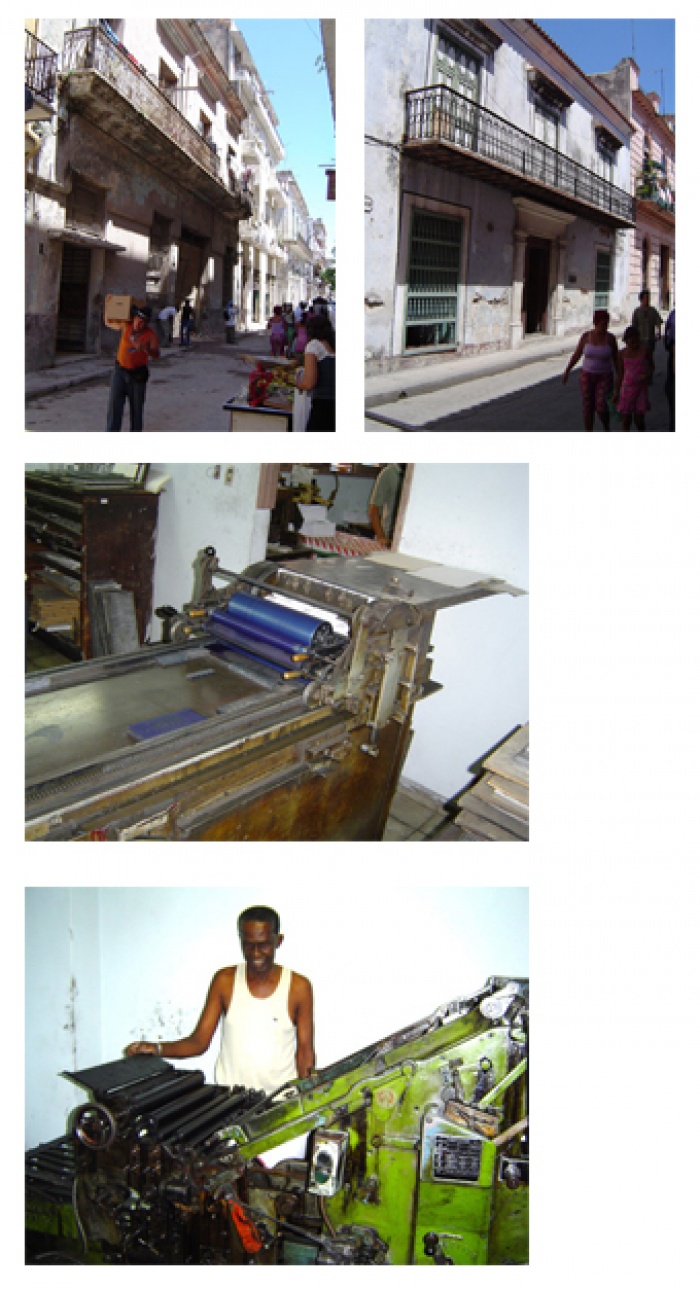 12.07.2004 News
Brussels (Belgium)
- The Cuban design association, Prografica, is planning to create a cultural centre devoted to the promotion of graphic design in Cuba. Representing Cuban designers, the Cuban Prografica Committee promotes the profession by highlighting the social function of graphic design and stimulating information exchange between design professionals. With around 25 members, this small but enthusiastic group of graphic designers is taking on a big project to establish the House of Graphic Design and Typography (Casa del Diseno Grafico y la Tipografia) in the historical central district of Old Havana.
The plan is to renovate an existing building to contain an exhibition and meeting hall, an information center, a commercial store and a handcraft press shop. In the exhibition hall, designers and others specialists of visual media and graphic arts -Cuban and foreign - can deliver lectures, showings and workshops to update Cuban designers on world trends. The information center will have a poster-file and library, where designers can exchange Cuban posters for those of others countries. The House will also contain a service bureau where designers can access photocopiers and a small traditional press. There are also plans to acquire several old typographic printing machines with the cooperation of Cuban institutions.
Situated in the most popular tourist zone in the city, the House of Graphic Design and Typography will be both a gathering place for graphic designers and a cultural destination for visitors and locals alike. While admission to the building will be free to the public, the services will be charged to cover operating expenses and to help finance the House.
Currently, Prografica is preparing a team to take charge of renovations and interior design of the planned House of Graphic Design and Typography. The goal is to open the House of Graphic Design and Typography to the public in 2005. Prografica continues to seek resources to cover initial expenses such as equipment purchase and reconstruction of the headquarters. The organising committee welcomes financial collaboration from international organisations, graphic arts institutions and individual designers.
---
For further information please contact:
Comite Prografica Cubana
Centro de Desarrollo de las Artes Visuales
San Ignacio No. 252 esquina a Teniente Rey
Habana Vieja, Cuba
T: (537) 8 61 2779
Project Coordinator
Hector Villaverde, Prografica President
villaver@cubarte.cult.cu
---
In 1994, the Cuban Prografica Committee was founded by its members to promote graphic design and visual communication in a cultural context. Prografica is a non-profit organisation sponsored by the National Council of Fine Arts of Cuba. In 1997, the association joined Icograda to increase its exposure to the international design community.