'4 block' VIII International Triennial of Eco-Poster call for submissions open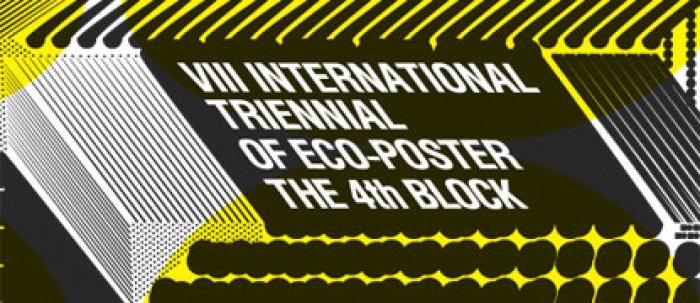 06.12.2011 News
The Ukrainian Association of Graphic Designers is organising the eighth edition of its international triennial to showcase significant achievements of the world design community on ecological topics. The organising committee seeks posters created between 2009 and 2012 of 60×90 cm or larger to be submitted by 1 February 2012. Entry is free of charge.
Categories
'26' - the world since Chernobyl and Fukushima
'Eco Poster'

global warming
Earth - our common body (man and Nature)
water pollution
air pollution
'living' planet

'Eco-Culture'

conscience, freedom and creativity
ethics and spirituality
preservation of the cultural environment (exhibition, museum, festival, theatre posters)
Submission Procedure
Submission dealine: 1 February 2012
Submit files of works (size: 30 cm along longest edge; 300 DPI; EPS, TIFF, JPEG; RGB colour) and filled entryform files by e-mail: association4block@gmail.com
For more information, download the or visit
4block.org/en/triennial
History
The triennial began in 1991 on the fifth anniversary of the nuclear disaster in the fourth block of Chernobyl. Oleg Veklenko, the primary organiser, was affected by his tour as a reservist mobilised to assist in recovery from the disaster and felt the weight of moral responsibility against the threat of future technological catastrophes and environmental pollution. Designers and printmakers from 54 countries responded to the invitation and their work was exhibited at Kharviv Art Museum on 26 April 1991 - exactly five years after the explosion.
---
For more information, please contact:
Oleg Veklenko
32/186 — 29, prospekt 50-letiya VLKSM
Kharkov
61153 Ukraine
T +38 057 706 4823
F +38 057 706 4823
M +38 096 444 14 20
E association4block@gmail.com
About the Ukrainian Association of Graphic Designers
The Association of Graphic Designers '4th Block' was established in 2002 by the initiative of the Honorary Artist of Ukraine Oleg Veklenko. It was created as a public institution, uniting Ukrainian graphic designers, who care about social problems of the society, environmental conditions and ecology and are interested in the development of Ukrainian graphic design.
4block.org/en/main