50 ANNIVERSARY GOOD DESIGN AWARDS MOVES TO JUDGING PHASE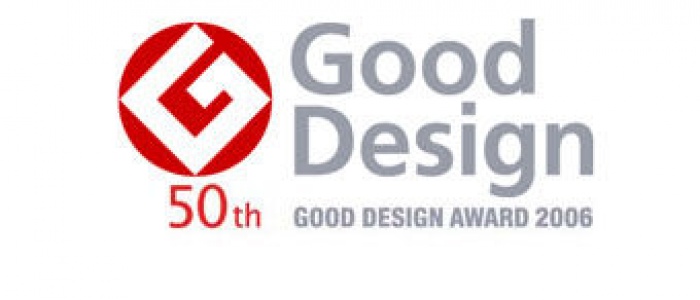 19.06.2006 News
Tokyo (Japan)
- This year, the Good Design Awards celebrate their 50th anniversary. The predecessor of the Good Design Awards, the Good Design Selection System, was established in 1957 (Showa 32) by the Ministry of International Trade and Industry. The concept and methodology of design were vital factors in enabling Japan's international economic and social participation so soon after the end of World War II.
Hikoharu Kure, Chairman of the Japan Industrial Design Promotion Organization (JIDPO), says, "Japan has developed greatly since then in both economic and social terms, and design has also made a huge contribution to this development. The role of design itself has also developed significantly: from the starting point of adding value to products it moved on to the shapes of new products and services, and eventually to lifestyles produced by businesses focused on the new values that design itself creates. We anticipate that design may even become a driving force in the 21 century, propelling both industry and society.

Unlike 50 years ago, Japanese industry and design have achieved high status in the international community. We believe that the Good Design Awards will play an important role in benefiting international society by presenting in a concrete fashion how some things can only be achieved through design.

As we take a new step forward on this 50 anniversary occasion, we look forward to the participation of very many corporations and designers in the Good Design Awards, and invite your support and cooperation on an ever wider scale."

Judging for this year's submissions began 15 June 2006 and the results of the first screening will be announced 5 July 2006. The awards ceremony will be held on 25 October 2006.
---

For further information please contact:
www.g-mark.org/english

The 2006 Good Design Awards are an Icograda endorsed event.