ADOBE DESIGN ACHIEVEMENT AWARD WINNERS ANNOUNCED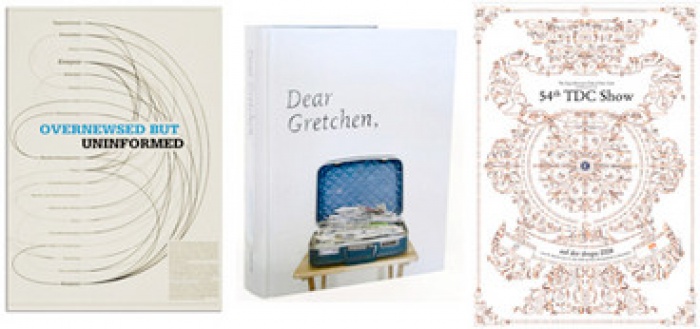 17.08.2008 News
San Jose (United States)
- Adobe Systems Incorporated has announced the winners of the eighth annual Adobe Design Achievement Awards, recognised as one of the world's premier student design and film competitions. The awards honor the most talented and promising student graphic designers, photographers, illustrators, animators, digital filmmakers and computer artists from renowned educational institutions around the globe. This year marked another record in submissions for the prestigious awards, with more than 2,700 students from 33 countries competing in the program.
"It's inspiring to see the breadth and quality of submissions from students from around the globe. These students are our future creative leaders," said Ann Lewnes, senior vice president of corporate marketing at Adobe. "The Adobe Design Achievement Awards gives design students the chance to create engaging projects that can be shared with peers as well as the design community."
"Participating in the Adobe Design Achievement Awards was a career highlight and provided instant, international visibility for my work," says Stephen Neary, a 2006 Animation finalist who is currently working at Blue Sky Studios on the upcoming release of Ice Age 3: Dawn of the Dinosaurs. "The awards bring together students and design leaders from around globe to see how technology is transforming the creation and delivery of rich content."
In a ceremony last night at the Skirball Center for the Performing Arts in New York City, students were recognised for their achievements in thirteen categories.
Winners were selected by a panel of industry judges based on their originality and effectiveness in communicating project objectives. The winning entries can be viewed at
www.adaaentry.com/adaalive.html
.
Finalists received a trip to New York City to participate in studio tours and the awards event. Category winners received a selection of Adobe products and a US$3,000 cash prize. As part of the program, students also are offered internships and opportunities to showcase their work throughout the year.
Download the complete press release
with the list of winners (PDF - 56KB)
---
For more information, please contact:
Rebecca Michals
Adobe Systems Incorporated
T: +1 408 536 4201
W:
http://www.adobe.com