AGDA POSTER ANNUAL 2009 CALL FOR ENTRIES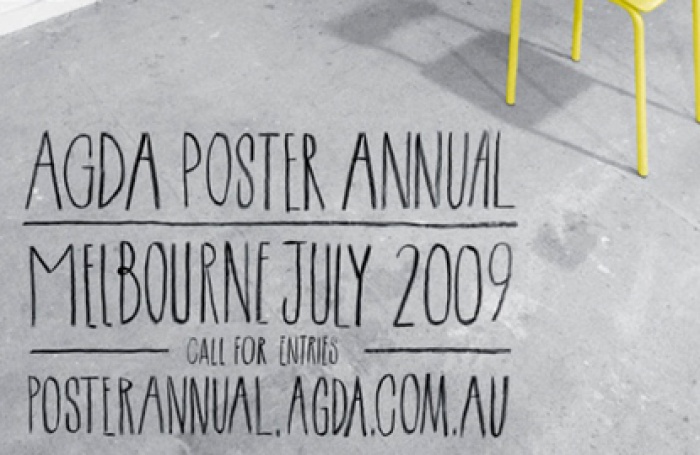 19.05.2009 News
Melbourne (Australia)
- The call for entries for the (AGDA) Poster Annual 2009 is now open. Both professional and students from any field of design as well as those practicing design-related fields are invited to submit designs according to the
2009 State of Design Festival
theme, Sampling the Future.
The Brief
Sampling The Future – Society is in a continual state of flux. We are now dominated by five major global conditions:
Climate change
Diminishing fossil fuels
Globalised economic crisis
Generational change, and
New technologies
Using the poster format, demonstrate how design holds the potential to lead the parallel trajectories of business, science and society towards a common future. Judges will look for entries that best demonstrate creative thinking in regards to the points above, a progressive use of graphic design and an insight into the theme.
The objective
The key objective for the AGDA Poster Annual is to promote graphic design to the Australian public.
The focal point of this year's event will be an exhibition in and around the Melbourne CBD. This will be done by creating a unique, engaging platform in the AGDA Poster Annual which celebrates the age-old art of poster design. The aim is to give the annual a life outside of the exhibition space and allow it to exist online and throughout the city of Melbourne using out of home media and public gallery spaces.
Deadline
The deadline for submission is
5 June 2009
.
Exhibition
Selected entries will be on display at the Poster Annual exhibition during the State of Design Festival from 16-30 July 2009.
Find out more and register online at:
http://posterannual.agda.com.au
---
For more information, please contact:
AGDA National Office
PO Box 816
Unley BC
South Australia 5061
T: +61 8 8411 3888
F: +61 8 8276 8003
E:
secretariat@agda.com.au
W:
www.agda.com.au
About The Australian Graphic Design Association
The Australian Graphic Design Association (AGDA), a Professional Member of Icograda, is the national association for professional graphic designers. It was founded in 1988 to facilitate the advancement of the graphic design profession in Australia.
About the State of Design Festival
State of Design Festival is an initiative of the Victorian State Government in Australia and is the public face of the Design Victoria Strategy. Icograda is pleased to be a major partner with the Festival for the 2009 Design Capital seminar series, Australia's premier business seminar series showcasing design vision, innovation and strategies that provide a critical, competitive edge.