AGDA Poster Annual invites submissions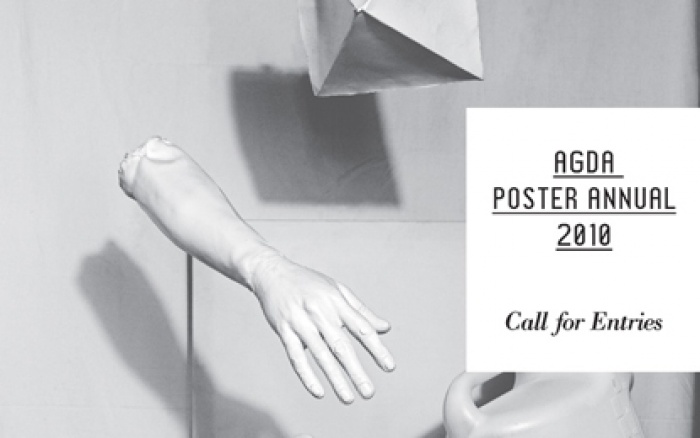 04.08.2010 News
Brisbane (Australia)
- Following the
Icograda Design Week in Brisbane 2010
theme of Optimism, the 2010 AGDA Poster Annual asks designers to challenge the notion that design is only about beautiful things, and to show that design has a greater value, and it is in this value that design can effect real change.
Through good design process and the ability to identify meaningful solutions to design problems, designers have an impact on business and society that goes beyond the aesthetic.
The outcomes of the recent Aspen Design Summit demonstrate the manner in which designers can contribute to finding resolutions to some of the world's social problems and shaping the future direction of our society.
From graphic design's earliest beginnings the poster has been an influential tool.
Advances in technology and printing techniques have meant that the poster has become a powerful medium for the dissemination of propaganda to the masses.
Today however, the work of the graphic designer is so much a part of our everyday lives, so ingrained, that its influence can often seem invisible and we take it all for granted.
In the changing media landscape, where communicators must keep up with the consumer's ever-evolving and selective media intake, we must:
play a role as an industry and position our profession for the future;
promote the role of graphic design as a key driver for business innovation, thought leadership and cultural change.
Entries are to be submitted online and the d
eadline for entries is Friday 3 September 2010
.
A three-person jury will shortlist 30 posters for inclusion in the AGDA Poster Annual 2010 Exhibition which will form part of the Icograda Design Week in Brisbane celebrations hosted by AGDA in October.
An additional panel consisting of a wide range of local,national and international designers and design-related personalities will each select a personal choice, including a brief rationale for their choice.
Find out all the details at:
http://posterannual.agda.com.au
---
For more information, please contact:
For more information, please contact:
Rita Siow
AGDA Executive Director
T: +61 0439887399
F: + 61 08 82768003
E:
gm@agda.com.au
W:
www.agda.com.au
About the Australian Graphic Design Association
AGDA (
) is the peak national organisation representing the Australian graphic design industry. With more than 2600 members distributed throughout the creative, visual communications, applied design and technology sectors, it is dedicated to advancing the profession through an interrelated program of state, national and international activities in education, advocacy and professional development.