APPLIED ARTS MAGAZINE ANNOUNCES DISCOUNT SUBSCRIPTION FOR ICOGRADA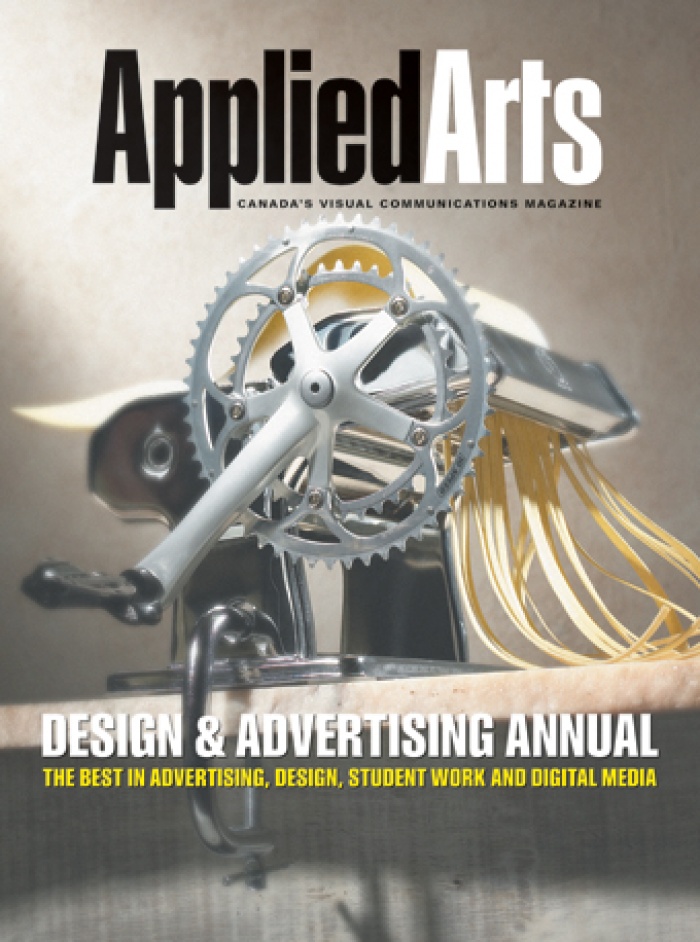 03.01.2005 News
Brussels (Belgium)
- Members of Icograda Networks and Member Associations and can now subscribe to Canada's leading graphic arts publication at a 30% discount.
Applied Arts Magazine
has announced the special subscription offer as a benefit to Icograda's international community of designers. A participant of the Icograda Design Media Network (IDMN),
Applied Arts
targets creative professionals (graphic designers, art directors, photographers, illustrators and creative directors) who work in both the traditional and digital media.
Applied Arts
serves its readers in two ways: by covering the issues and challenges facing Canadian creative professionals, and by providing detailed, practical information and step-by-step breakdowns of how successful design and advertising projects came to be. It is a progressive, practical resource for Canadian creative professionals.
The magazine is published six times a year, including two prestigious Awards Annuals - the Design & Advertising Annual published in January, and the Photography & Illustration Annual, published in September. Members of Icograda and its various networks can now purchase an annual subscription to the magazine and receive an approximately 30% discount.
Special Subscription rates for Icograda
Applied Arts
is offering an annual subscription discount to:
- Icograda Member Associations and their members
- participants of the Icograda Education Network (IEN)
- participants of the Icograda Design Media Network (IDMN)
- Friends of Icograda
Discounted subscription rates for <em>Applied Arts<em>:
1 year (6 issues): USD $35
2 year (12 issues): USD $75
In order to subscribe at these special rates, e-mail your name, postal address, and Icograda Member affiliation details to:
Cindy Foss, Applied Arts Magazine
subscribe@appliedartsmag.com
---
For further information please contact:
Applied Arts Inc.
Suite 411, 18 Wynford Drive
Toronto, ON M3C 3S2
Canada
T: + 1 416 510 0909
F: + 1 416 510 0913
W:
www.appliedartsmag.com
---
About the Icograda Design Media Network
The Icograda Design Media Network (IDMN) brings the world's design media together in an online community - a single, convenient source in . Formed by Icograda at the request of the international design media, the IDMN is dedicated to establishing and promoting standards and ethics in design journalism. It creates a forum for sharing ideas and information, fostering discourse among participants and with Icograda, and contributing to the furtherance of a meaningful body of knowledge regarding design and the role that design plays in modern society. Bona fide design media receive a free listing and a website link, provided as a service to the international design community. Design media publishers wishing to become IDMN Participants on a voluntary, no-fee, advertising-exchange basis may apply directly to Icograda - for an application/agreement contact the IDMN administrator at
admin@media.icograda.net
To see Applied Arts's IDMN profile, visit
To see other publications participating in the Icograda Design Media Network, visit
the IDMN website
.