BDG DEVELOPS FEE CALCULATOR WIDGET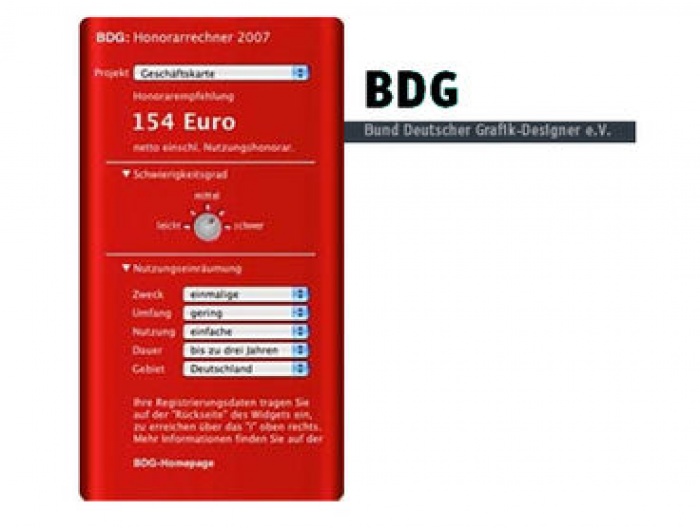 12.09.2007 News
Berlin (Germany)
- The BDG, Bund Deutscher Grafik-Designer, is making fee calculation easier for communication designers. The new Widget, BDG Honorarrechner, enables designers to calculate estimates with a few simple clicks.
The Widget is available as freeware, with advanced functions available to BDG members. Future plans include making the full version available to non-members on an affordable subscription basis.
It is currently available for Dashboard with Mac OSX 10.4 (Tiger) and a version for Windows Vista is in development.
---
For further information please contact:
Bund Deutscher Grafik Designer
Schlesische Strasse 29/30
Berlin
10997 Germany
T: +49 30 24 53 14 90
F: +49 30 536 70 526
E:
info@bdg-designer.de
W:
www.bdg-designer.de


About BDG

BDG is a Professional Member of Icograda based in Berlin, Germany.
www.bdg-designer.de