Bill Moggridge named Director of the Smithsonian's Cooper-Hewitt, National Design Museum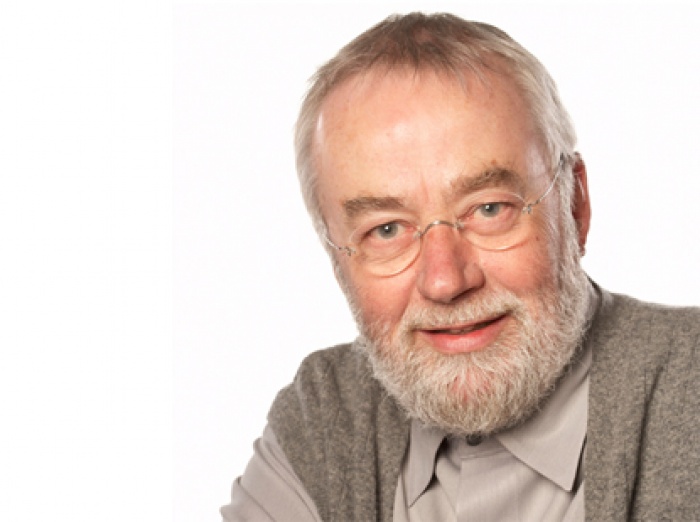 05.01.2010 News
Washington, DC (United States)
- Bill Moggridge, designer of the first laptop computer in 1980 and co-founder of IDEO, the renowned innovation and design firm, has been named director of the Smithsonian's Cooper-Hewitt, National Design Museum in New York, effective March 2010.
Moggridge has a global reputation as a designer, having pioneered interaction design and integrated human factors into the design of computer software and hardware.
"Bill Moggridge is an entrepreneur, innovator and visionary leader in the design world," said Smithsonian Secretary Wayne Clough. "The Smithsonian and Cooper-Hewitt are poised on the edge of a new era and having Bill Moggridge as director of our national design museum offers exciting prospects for the future. I look forward to working with him."
Moggridge, 66, describes his career as having three phases, first as a designer, second as a leader of design teams and third as a communicator. For the first two decades as a designer, he developed his business internationally in 10 countries, designing high-tech products, including the Grid Compass, the first laptop computer. With the co-founding of IDEO in 1991, he turned his focus to developing practices for interdisciplinary teams and built client relationships with multinational companies. Since 2000, he has been a spokesperson for the value of design in everyday life, writing books, producing videos, giving presentations and teaching.
"This is an enormous honor and opportunity for me," said Moggridge. "It is deeply satisfying that design is being embraced today as a way to tackle many of the complex challenges facing business and society. In my new role as director of Cooper-Hewitt, I aim to communicate its impact and relevance in everyday life to inspire people's interest, understanding and engagement with all disciplines of design."
Moggridge was honored with the Lifetime Achievement Award at Cooper-Hewitt's National Design Awards at the White House in 2009. This award is given in recognition of an individual who has made a profound, long-term contribution to contemporary design practice.
At Cooper-Hewitt, Moggridge will oversee the only museum in the United States devoted exclusively to historic and contemporary design. In this role, he will establish the museum as the pre-eminent national design resource, enhance its profile as one of the world's leading authorities on the role of design in everyday life and develop and present exhibitions—both real and virtual.
About Morggridge
Moggridge founded his design firm in London in 1969, adding a second office in Palo Alto, Calif., in 1979. In 1991, he merged his company with those of David Kelley and Mike Nuttall to form IDEO, a global design firm that has transformed design methods and culture. Today, IDEO has offices in Palo Alto, San Francisco, Chicago, Boston, New York, London, Munich and Shanghai.
Moggridge is the author of Designing Interactions, published by MIT Press in October 2006, and named one of the 10 Best Innovation and Design Books of the year by BusinessWeek magazine. The book also includes a companion DVD and Web site (www.designinginteractions.com). He is currently working on a new book due out in fall 2010, Designing Media, which examines the connections between traditional mainstream media and the emerging digital realm.
Moggridge's professional activities include those of advisor to the British government on design education (1974), trustee of the Design Museum in London (1992-1995), visiting professor in interaction design at the Royal College of Art in London (1993) and member of the Steering Committee for the Interaction Design Institute in Ivrea, Italy (2003).
He is currently a consulting associate professor in the design program at Stanford University, a position he has held since 2005. In addition, Moggridge served as chair for CONNECTING '07 Icsid World Design Congress held in San Francisco in October 2007. This event and three exhibitions brought the international industrial design community to the United States for the first time since 1985. Moggridge worked on the planning and preparation for seven years and served as master of ceremonies for the main congress.
Moggridge studied industrial design at the Central School of Design in London, graduating in 1965. After gaining some work experience in the United States, he returned to London to study typography and communications before establishing his consulting business in 1969.
Moggridge succeeds Paul Thompson, who was Cooper-Hewitt's director for eight years until this past July when he left to become the rector (president) of the Royal College of Art in London. Caroline Baumann, the museum's deputy director, has served as the acting director since July. As acting director, Baumann has spearheaded the museum's RE:DESIGN expansion, the most ambitious project in Cooper-Hewitt's history to revitalise the museum's campus, bringing the capital campaign to 83 percent of the goal with more than $53 million raised to date. She also oversaw the 10th anniversary of the National Design Awards program.
Secretary Clough chose Moggridge on the recommendation of a search committee chaired by Richard Kurin, the Smithsonian's Under Secretary for History, Art and Culture, with Paul Herzan, the chair of the Cooper-Hewitt board of trustees, Elizabeth Ainslie, Harvey M. Krueger, John Maeda and Lisa S. Roberts, all members of the museum's board of trustees. The committee also included Claudine K. Brown, director of the Arts and Culture Program at the Nathan Cummings Foundation; Agnes Gund, president emerita of the Museum of Modern Art; and Cristi?n Samper, director of the Smithsonian's National Museum of Natural History.
---
For more information, visit:
www.si.edu
General press inquiries:
pressinfo@si.edu
Media Contacts Only:
Linda St.Thomas
T: +1 202 633 5188
E:
stthomasl@si.edu
Jennifer Northrop
T: +1 212 8492954
E:
northropj@si.edu
About Cooper-Hewitt, National Design Museum
The museum has more than 70 full-time staff members, including curators, conservators and design education specialists, and the fiscal year 2010 operating budget is $14 million. The museum is 70 percent funded by earned and contributed income. Cooper-Hewitt presents compelling perspectives on the impact of design on daily life through active educational programs, exhibitions and publications. International in scope and possessing one of the most diverse and comprehensive collections of design works in existence, the museum's rich holdings range from the Han Dynasty (200 B.C.) to the present day and total more than 200,000 objects.
The museum was founded in 1897 by Amy, Eleanor and Sarah Hewitt—granddaughters of industrialist Peter Cooper—as part of The Cooper Union for the Advancement of Science and Art. A branch of the Smithsonian since 1967, Cooper-Hewitt, National Design Museum is housed in the Andrew Carnegie Mansion on Fifth Avenue in New York City.